---
Vietnam Cashes In On China Exodus
By Tim Daiss of Asia Times Financial,
As the Sino-American trade war pushes on with seemingly no end in sight, US companies continue to move their operations away from China. This offshore pivot has taken on renewed impetus due to the Covid-19 pandemic, intersecting with geopolitical fallout between Washington and Beijing, and magnified by the US presidential election only six weeks away.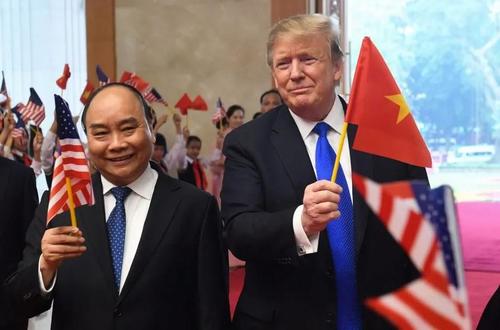 Other countries are also moving operations out of China, including long-time US ally Japan. In July, Tokyo earmarked 220 billion yen ($2.2bn) as part of a record economic stimulus package to relocate its companies from China back to Japan and 23.5bn yen to move production to other countries, predominately Southeast Asia. To date, around 90 Japanese firms have joined the exodus from China, with more likely to follow, according to the Japan External Trade Organization.
A report in June by Gartner, a business and logistics advisory group, found that 33% of global supply leaders have moved, or intend to move, their supply chain operations out of China by 2023. According to Kamala Raman, a senior Gartner supply chain analyst, the development began more than two years ago when the onset of the trade war made supply chain leaders aware of the weaknesses of their globalised supply chains and also made them question the logic of heavily outsourced, concentrated and interdependent networks.
Countries in the Asia-Pacific region that have already benefited from this pivot away from China include Malaysia, India, Taiwan, Thailand and Vietnam. However, Vietnam appears to be benefiting the most due to a number of factors.
Despite their obvious political and ideological differences and history as antagonists during the Vietnam War, bi-lateral relations between Washington and Hanoi are at an all-time high. While much of those improved relations can be attributed to globalisation, a common adversary found in an increasingly assertive China has further solidified those ties.
Washington and Hanoi are also forging closer military cooperation in an effort to push back against Beijing's hegemonic pursuits in the South China Sea, which have escalated since Xi Jinping became president of China nearly eight years ago.
Vietnam's opportunity
Vietnam's development over the past three decades has been momentous. Economic and political reforms put in motion in 1986 have spurred rapid economic growth, transforming what had been one of the world's poorest nations into a lower middle-income country on the move.
To its credit, Vietnam offers friendly foreign direct investment (FDI) policies for companies that either want to move or supplement their China production strategy, as well as a strategic location, and a stable political and business environment.
Khanh Cong Le, a Ho Chi Minh City-based wind power project engineer and consultant, told ATF that Vietnam also possesses a geographical advantage over many of its competitors in the region.
"Clearly, with Vietnam bordering China to the north, it's a condition that makes it easier to connect with supporting industry away from China," Khahn said.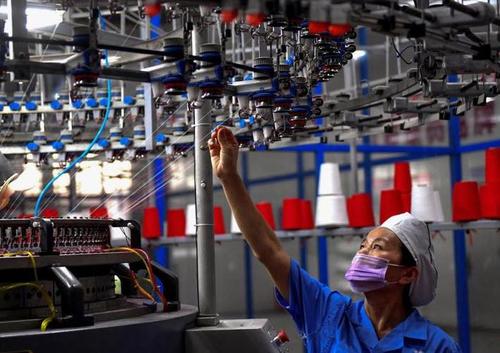 "Vietnam has a long coastline [around 3,260km] and a convenient gateway to the South China Sea to connect with markets in Pacific countries. Vietnam is also the axis connecting northeast Asia with southeast Asian countries," he said.
Vietnam also offers a young and growing workforce, including thousands eager for new employment opportunities. More than two-thirds of Vietnam's population is younger than 35, creating favourable demographics to fuel its rise.
However, what should be one of Vietnam's greatest strengths, could also be one of its toughest challenges in attracting more US manufacturers, namely a lack of skilled workers and low education levels.
According to global recruitment firm Manpower, only 12% of Vietnam's approximate 57.5 million workforce can be identified as highly skilled. The majority of the country's labour still lives in rural areas and works in the agricultural sector.  
Vietnam's workforce numbers, however, also limits its ability to attract more manufacturers looking to move out of China, whose workers number more than 770 million, according to World Bank data.
Consequently, opportunities from offshoring away from China will continually be shared by not only the 10 countries that make up the Association of Southeast Asian Nations (ASEAN), whose total population equals 650 million, but also India, whose labour force totals around 500 million.
Vietnam also suffers from a lack of infrastructure, while poorly built and aging roads along with congested ports, increase the time to transport goods, raises costs and reduces overall efficiency and competitiveness.
"Weak infrastructure and high transport costs have prevented Vietnamese firms from fully tapping into the logistics sector's potential," Tran Thanh Hai, deputy director of Vietnam's Import-Export Department, said recently.
He added that the logistics sector in Vietnam has seen rapid development in recent years with yearly growth rates of 13% to 15%.  However, "poor roadway and aviation infrastructure has been one of biggest challenges for the sector despite improvements in recent years," he said.
Trade imbalance sticking points
Vietnam's trade imbalance with the US has also remained a sticking point, particularly during the Trump administration. The country's trade with the US continued an upward trajectory for the January to July period to $46.4bn, a 10.8% increase from the same period last year, according to US Census Bureau data.
Conversely, US exports to Vietnam decreased at a 1.8% rate from January through July compared with the same period last year. The US trade deficit with Vietnam is now nearly $40bn.
As such, and due to a highly positive current account balance and because the country's central bank has been active in terms of net foreign exchange purchases, Vietnam remains at risk of being labeled a currency manipulator by the US.
To help offset the growing trade deficit, policy makers have been courting US energy companies not only keen on importing liquefied natural gas (LNG) to meet Vietnam's looming domestic gas supply crunch, but also attracting much needed FDI in its growing gas-to-power sector, particularly in the Mekong Delta in the south.
Over the past several weeks, a growing number of US companies have stoked new interest in Vietnam's gas and power sector after several months of weak activity, mostly due to the coronavirus. They are racing to be included in Vietnam's most recent National Power Development Plan, which is expected to be submitted to prime minister Nguyen Xuan Phuc by October for approval.