---
Biden Reverses Nord Stream 2 Pipeline Waiver, Reverts To Trump's Sanction Policy
Update (1110ET): As expected (and detailed below), the Biden administration has decided to reverse last year's decision to waive sanctions on the corporate entity and CEO behind the Nord Stream 2 pipeline, reverting to former President Trump's sanctions policy on the critical pipeline.
Full Statement from The White House
Since Russia began deploying troops to the Ukrainian border, the United States has worked closely with our Allies and partners to deliver a strong, unified response. As I said when I met with Chancellor Scholz earlier this month, Germany has been a leader in that effort, and we have closely coordinated our efforts to stop the Nord Stream 2 pipeline if Russia further invaded Ukraine.

Yesterday, after further close consultations between our two governments, Germany announced that it would halt certification of the pipeline. Today, I have directed my administration to impose sanctions on Nord Stream 2 AG and its corporate officers. These steps are another piece of our initial tranche of sanctions in response to Russia's actions in Ukraine. As I have made clear, we will not hesitate to take further steps if Russia continues to escalate.

Through his actions, President Putin has provided the world with an overwhelming incentive to move away from Russian gas and to other forms of energy. I want to thank Chancellor Scholz for his close partnership and continued dedication to holding Russia accountable for its actions.
So wait - Putin is now encouraging the world to move into renewables? Ask the Germans how that went during the winter?!!
Coincidentally, within minutes of the decision, Sen. Ted Cruz lifted his hold on several Biden nominees, stating that:
"President Biden made the right decision today. Allowing Putin's Nord Stream 2 to come online would have created multiple, cascading, and acute security crises for the United States and our European allies for generations to come," Cruz said in a statement.

"Today's announcement is critical to preventing such scenarios."
Bear in mind that German Chancellor Olaf Scholz said earlier that any suspension was temporary.
*  *  *
President Biden on Wednesday is expected to announce his admin will reverse course on a controversial sanctions waiver for Western companies engaged in the building and maintenance of the Nord Stream 2 Russia-to-Germany natural gas pipeline. Biden came under severe bipartisan criticism for "going soft" on Russia when he issued the waiver in May of last year while seeking to "mend ties" with Europe. It was under Trump that US sanctions took effect on companies overseeing NS2, including the CEO of Nord Stream 2 AG.
"The Biden admin is expected to announce today that it will allow sanctions to move forward on the company in charge of building Russia's Nord Stream 2 gas pipeline, Nord Stream 2 AG, and its CEO after blocking such sanctions last year using a national security waiver," White House CNN correspondent Natasha Bertrand was the first to report.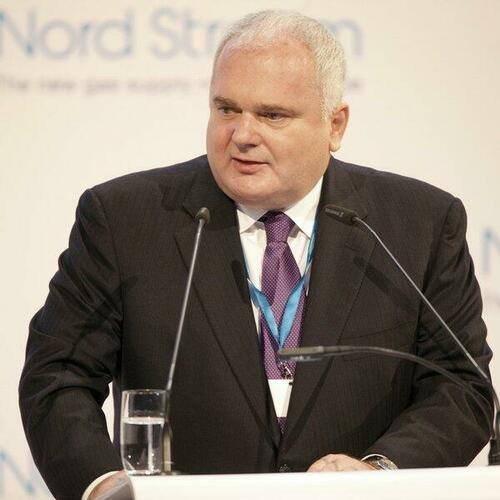 CNN details that "The move, described by three US officials, is part of a series of penalties the US and its allies have imposed on Russia this week in response to Russian President Vladimir Putin's recognition of separatist territories in eastern Ukraine as independent."
The whole impetus behind the Biden admin's pipeline waiver was to avoid punishing the German side of the project while seeking to inflict pain on the Russia side, and thus slowing down completion. Central to this was holding off sanctions against German CEO Matthias Warnig personally.
But now these appear back on, after the White House vowed to stop NS2 - even as Berlin has also signaled its previously announced halt to the certification process might not be permanent. It seems now Washington is seeking to make it permanent, bringing full pressure to bear, with possibly more action against the pipeline to come. 
Berlin said the halt in regulatory approval "does not mean it will never go into operation," according to the latest words of German Economy Minister Robert Habeck. But he also somewhat dubiously sought to assure the public and Western allies: "The possibility that Germany gets enough gas and enough resources beyond Russian gas imports is there and should be further expanded," according to an interview with Deutschlandfunk.
Meanwhile, the war drums continue beating as fresh intelligence claims out of the US are warning a broader Russian invasion of Ukraine is "imminent".