---
Big Banks, Corporations Getting 90 Percent Of Biden's Green Energy Credits: Congressional Study
Authored by Mark Tapscott via The Epoch Times (emphasis ours),
Most of the green energy tax benefits provided by President Joe Biden's $750 billion Inflation Reduction Act (IRA) of 2022 are going into the coffers of big banks and billion-dollar corporations, according to House Ways and Means Committee Chairman Jason Smith (R-Mo.).
"While President Biden's supercharged IRS is warming up to target working Americans, his administration is getting ready to spend those tax dollars to subsidize special interest green energy projects of billion-dollar companies," Smith said in a statement based on a new congressional analysis issued by the Joint Committee on Taxation (JCT).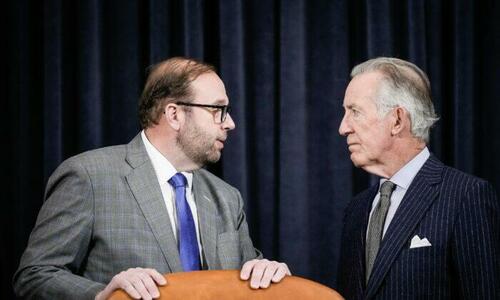 Smith was referring to the Biden administration's controversial plan to double the size of the IRS workforce by adding 87,000 new tax investigators and auditors. House Republicans want to defund the IRS expansion plan.
"Many of the same companies getting a green corporate welfare check have shed their American identity to do business with the Chinese Communist Party (CCP), and, as a result, our tax dollars are being funneled to Chinese entities that manipulate our key supply chains," Smith continued.
"While House Republicans are fighting for working families struggling to pay their gasoline and utility bills, House Democrats are prioritizing foreign nations and sending as many taxpayer-funded handouts to corporations as possible. With big banks pocketing three times more of these special interest tax breaks than any other industry, it's clear Democrats are rewarding their friends on Wall Street that push their partisan ESG agenda," the Missouri Republican said.
The JCT includes members from both the Senate and House of Representatives, and the chairmanship and vice chairmanship positions are rotated between the two chambers from one Congress to the next. Smith is the chairman this year, while Sen. Ron Wyden (D-Ore.), the most senior senator on the panel, is the vice chairman.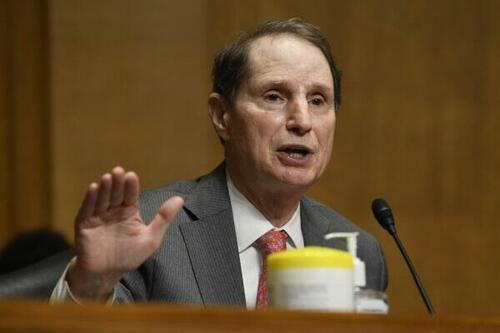 The JCT analysis was done by the panel's bipartisan professional staff. Biden signed the IRA into law on Aug. 2, 2022, claiming during a White House signing ceremony that the bill represents the federal government's "most aggressive action ever—ever, ever, ever —in confronting the climate crisis and strengthening our economic—our energy security."
But seven and a half months after that ceremony, among the major findings of the JCT analysis are that firms with over $1 billion in sales are set to receive more than 90 percent of the green energy tax subsidies provided by the IRA, and large banks and insurers receive in excess of 50 percent of the green energy tax breaks, far more than any other industry or sector, according to Smith.
Read more here...
Loading...