---
Big Tech, Banks, And Others Warn Texas Not To Drive Up Wind Power Costs With New Bill
More than two-dozen companies which have invested heavily in renewable power have fired off an angry letter to Texas Governor Greg Abbott and other officials over a new bill working its way through the state legislature which would require power producers to bear the costs of services which help keep the electrical grid stable.
The bill, which comes in response for the state's February power outages which have been blamed in part on frozen wind turbines, would require the grid operator, the Electric Reliability Council of Texas (ERCOT) to "directly assign" ancillary service costs to solar and wind power generation.
According to the letter from the Partnership for Renewable Energy Finance (PREF), the bill would "unfairly shift the cost of ancillary electric services exclusively onto renewable generators rather than all the beneficiaries." PREF has countered the bill, saying that not only do all generators use ancillary services, but that the costs have remained flat over the last decade as wind and solar generation has grown by over 250%.
Ancillary services are the levers that operators can pull to keep electricity flowing. Electrical grids are finely tuned pieces of infrastructure that must be kept in balance at all times. Uncontrolled surges in demand or generation can take down key pieces of equipment, like transformers, sending entire regions into blackout. Ancillary services cover a wide range of functions: operators might call on power plants to ramp up generation to counter an anticipated spike in demand, or they might rely on battery storage to stabilize within seconds threatening dips in frequency. They might also order some plants to shut down to prevent the grid from becoming overloaded. -ArsTechnica
Signatories include Amazon, Google, Bank of America, Citi, BlackRock, Berkshire Hathaway Energy and others which have significant commitments in the renewable energy space as costs have dropped in recent years, making investments in things such as wind farms and solar plants to run power-hungry data centers, according to ArsTechnica.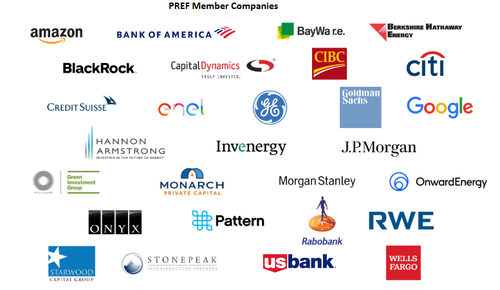 "It is important to note that these changes neither enhance electric reliability nor lower consumer costs," the letter continues. "They appear to be premised on the assumption that renewable energy was disproportionately responsible for the state's February power outages, a thesis that has been unequivocally discredited."
Most electrical grids are currently set up to distribute power from fossil fuel and nuclear plants, which in most cases can be ramped up and down at will. For wind and solar, utilities use weather forecasting to determine when supplies will be high and low. As more wind and solar power is added to the grid, operators have to more carefully prepare for these fluctuations. -ArsTechnica
Texas currently uses wind and solar to generate around 28% of the state's power - putting it just behind California's 30%, however the Lone Star State will need to move quickly to beef up its battery storage, which currently stands at 225MW vs. California's 2,000 MW anticipated to be in place by this summer.