---
Erdogan Announces "Biggest Gas Discovery In Turkey's History" As Lira Resumes Plunge
Turkey's lira was up as much as 1% just ahead of President Tayyip Erdogan's major announcement Friday - crucially before tumbling again - in which he declared a "significant gas find" in the Black Sea. He unveiled "the biggest gas discovery in Turkey's history" during a speech in Istanbul.
Per Bloomberg, the "Turkish lira erased gains against U.S. Dollar as Erdogan continues his speech. Borsa Istanbul 100 index reversed more than 1.3% gains to 0.7% loss" — perhaps given many likely see this as but a desperate attempt for him to provide some deus ex machina as Turkey's economy is imploding and locals are fleeing the lira to buy gold.
BREAKING — Turkey has discovered a gas reserve as big as 320 billion cubic meters in Black Sea, Erdogan says.

He says this is the largest ever gas discovery in history pic.twitter.com/CYGoa0PdPf

— Ragıp Soylu (@ragipsoylu) August 21, 2020
Despite the lira hitting a record low 7.4 against the U.S. dollar this week, the potential major energy find could reduce Turkey's dependence on energy imports, which Turkey's leaders hope will breath a sign of life back into the spiraling economy.
Erdogan said the discovery is sure to mark the start of a "new era" for the country, detailing that Turkey will aim to achieve the first gas production from the find by 2023. But again, it appears that based on immediate reaction to his speech at least, markets aren't quite buying it just yet.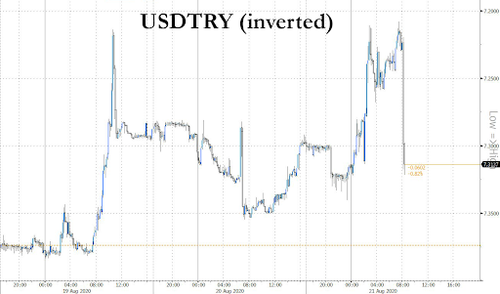 Reuters previously indicated it's expected to meet Turkey energy gas needs for at least 20 years.
"The first source said it could take seven to 10 years to start production and cost between $2 billion and $3 billion," the report said.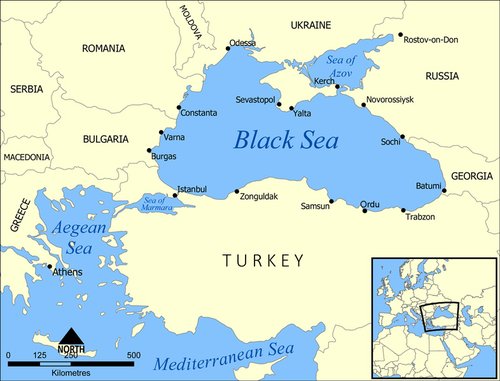 Erdogan on Friday confirmed the discovery is at the Tuna-1 well, indicating further the expected reserve is around 320 billion cubic metres in size.
The location lies 100 nautical miles north of the Turkish coast in the western section of the Black Sea, precisely where the exploration vessel Fatih had been operating since late July.