Three days after the latest terrorist attack in England on the capital's London Bridge, a man, 51, was arrested on suspicion of murder and attempted murder after a car he allegedly drove plowed into pedestrians outside Debden Park High School in Essex, killing a 12-year-old boy and injuring five others before the driver fled the scene.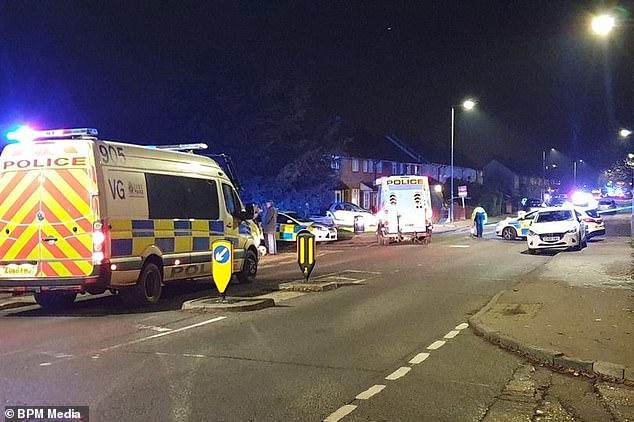 The police said two 15-year-old boys, a 13-year-old boy, a girl of 16 and a 53-year-old woman were either treated at the scene or rushed to hospital following the ordeal.
The incident happened at about 3:20 p.m. on Monday when police were called to reports that a number of pedestrians had been struck by a silver Ford KA near Debden Park High School in Loughton, a town about 21 kilometers (13 miles) northeast of London.
#BREAKING: major story developing:
A car drove in a number of children killing 1 and injuring many others outside a school in #Essex England.
Driver drove off, police are searching for the vehicle. pic.twitter.com/hWv6syxUfA

— News flash (@BRNewsFlash) December 2, 2019
"A 12-year-old local boy was taken to hospital, where he sadly died," Essex Police said in a statement. Five others suffered non-life threatening injuries: two 15-year-old boys, one 13-year-old boy, one 16-year-old girl, and a 53-year-old woman.
"We believe that the collision was deliberate and as such we have launched a murder investigation," Police Chief Superintendent Tracey Harman said on late Monday night.
"We are investigating whether or not this incident may be connected to another incident nearby."
Police also revealed checks are being made to see if there is a connection to a similar incident, reported to be at Roding Valley High School, earlier in the day.
Before the arrest, Harman said police had launched a search for a local man, 51-year-old Terry Glover, in connection with the attack. "We've searched a number of addresses this evening in an attempt to find him and the searches for him [and the vehicle] are continuing," she said. A possible motive was not immediately known.
Helen Gascoyne, the school's head, said the community is 'devastated' by the death of one of its students.