---
Republican Governors Show Clean Tech Leadership
Authored by Heather Reams via RealClear Wire,
Deployment of new clean energy technologies, lower energy costs, and reduced global emissions all have one thing in common: American leadership. While President Biden and Democrats across the country promote top-down energy mandates and other policies that lead to higher energy prices,  conservatives understand that—by unleashing American resources, accelerating permitting for energy infrastructure and innovative clean technologies, and supporting a strong, diverse energy portfolio—we can strengthen the United States' role as a global leader in emissions reduction and provide affordable, reliable energy for American families.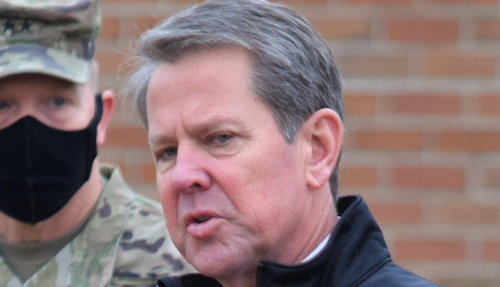 With the new Republican majority in the House and strong Republican leaders in the Senate, I am optimistic we will advance solutions that will get us all closer to these goals. More importantly, we should recognize the excellent progress already being made in states led by Republicans across the country. 
Despite Washington rhetoric and in the face of federal permitting challenges, Republican governors are leading with a unifying, all-of-the-above energy platform based on free-market principles—proving that strong, state-led clean energy initiatives that lower energy costs, enhance American manufacturing, and reduce emissions are now the key to maintaining the United States' role as a global leader in carbon emissions reduction and providing the global market the world's cleanest produced goods and resources. 
Under Governor Doug Burgum's leadership, North Dakota has become the second largest per-capita energy-producing state in the nation and is on track to achieve carbon neutrality by 2030. In his State of the State address, Governor Burgum specifically pointed to carbon capture, utilization, and storage as tools to reshape energy policy in his state and across the country, and he highlighted U.S. industry's role in reducing global emissions.  
In his address to Alaskans, Governor Mike Dunleavy pointed to Alaska's leadership in oil and gas production as well as the state's development of innovative new technologies like hydrogen and advanced nuclear. He refers to Alaska as a "resource powerhouse" and pledged to unlock the Last Frontier's potential to develop carbon-free, renewable sources. This all-of-the-above attitude is the approach the United States should adopt as we continue to lead the world in clean energy innovation. 
Georgia Governor Brian Kemp recognizes that U.S. clean energy development is not only beneficial to our environment and global emissions reduction but also for his state's economy. He has embraced the idea of a clean energy economy, fostering a business environment that invites and encourages investments in clean energy manufacturing, from electric vehicle charging to battery recycling. In his inaugural address, he vowed that by the end of his term, Georgia would be "the electric mobility capital of America."  
Finally, West Virginia Governor Jim Justice, as a leader in one of our nation's most coal-dependent states, openly spoke about his interest in pursuing renewable energy sources while embracing emerging technologies that lower emissions from coal, natural gas, and oil production, maintaining and creating good-paying jobs for West Virginians. 
There is a reason businesses and manufacturing are moving in droves to Republican-led states. They know that to have advanced manufacturing and clean energy technologies, you must be able to build it. But the truth is even the most targeted smart investment is meaningless without addressing the current regulatory and bureaucratic hurdles hampering production and slowing innovative technologies. Congress must enact permitting and licensing reforms to accelerate technology deployment and allow the United States to truly unleash American energy.   
Republican governors are working to deploy U.S.-made clean energy technologies, responsibly develop American energy, and secure domestic supply chains. Speaker McCarthy and House Republicans have developed an equally effective agenda to lead this nation. Now, it is up to all of Congress to take a page from these governors' books. 
Loading...