Days after Benghazi-based General Khalifa Haftar and his rebel LNA forces blocked all oil under their control from leaving Libyan ports (the LNA currently controls territory which includes some 90% of the nation's oil facilities), the United States has demanded the immediate resumption of oil exports.
"The suspension of National Oil Corporation (NOC) operations risks exacerbating the humanitarian emergency in Libya and inflicting further needless suffering on the Libyan people," the US embassy in Tripoli said in a Twitter statement Tuesday.
"NOC operations should resume immediately," it said. Haftar had previously issued the order, which immediately resulted in condemnations from some Western capitals, on Saturday just ahead of the Berlin peace conference on Libya. The action blocked several key export terminals, notably Brega, Ras Lanuf and Al-Sidra ports.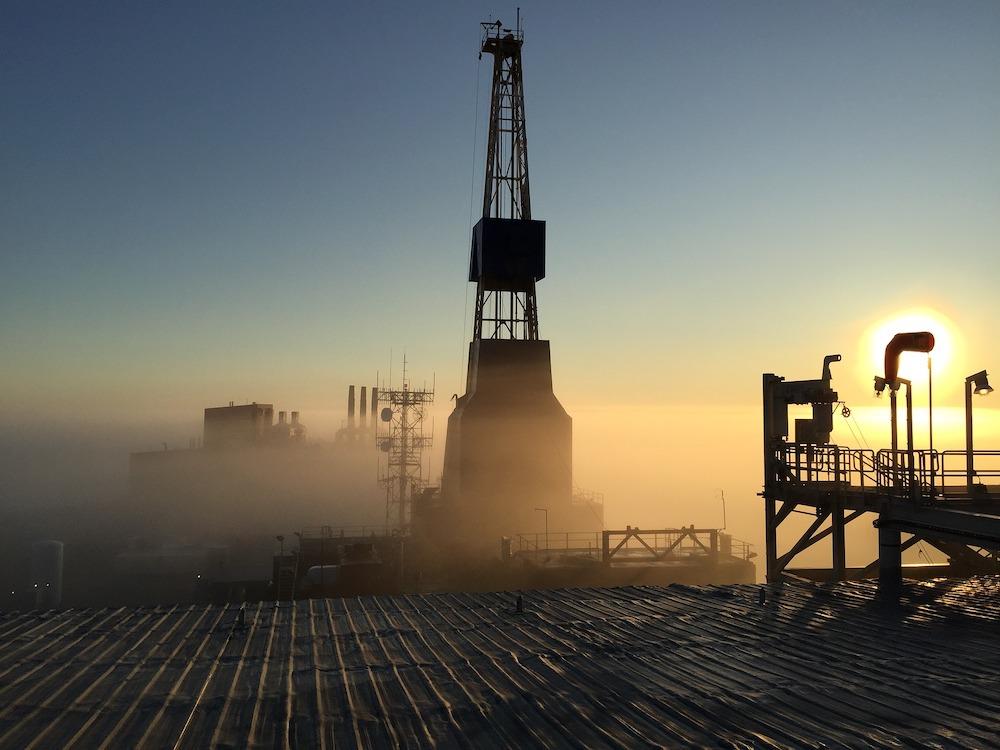 Bloomberg reported Saturday that pro-Haftar foces "blocked oil exports at ports under his control, slashing output by more than half and posing a potential setback for an international conference on Sunday that aims to broker an end to a civil war in the OPEC nation."
The move is seen as aimed at protesting Turkey's increased military intervention in the conflict which has raged for much of the past two years. Turkey has recently sent both national troops and Syrian 'rebel' mercenaries to defend the Tripoli Government of National Accord (GNA). Haftar has in turn declared any Turkish vessel or aircraft a target to be destroyed. 
The oil stoppage also has military implications on the ground, given the GNA's national army relies on the country's oil revenue to purchase weapons via Tripoli's central bank.
We are deeply concerned that the suspension of National Oil Corporation (NOC) operations risks exacerbating the humanitarian emergency in #Libya and inflicting further needless suffering on the Libyan people. NOC operations should resume immediately. https://t.co/NWvIdYADAq

— U.S. Embassy - Libya (@USAEmbassyLibya) January 21, 2020
Libya's Tripoli-based National Oil Company said Monday: "The storage capacity of these ports is limited and the NOC will be obliged to put a complete halt to crude production once maximum capacity has been reached." 
S&P Global Platts has warned the country's oil sector could enter a "tailspin": 
Libya's oil sector could go into a tailspin with two-thirds of its total crude oil production of around 1.20 million b/d at risk after its key oil ports were suspended Saturday by the Libyan National Army...
Haftar has vowed repeatedly to not give up his military offensive until he has control of the Libyan capital, despite fighting for months staying at a relative stalemate, and despite multiple failed ceasefire efforts. His dramatic move to cut off the nation's vital oil lifeline was widely interpreted additionally as an effort toward gaining "veto" leverage over any 'ceasefire deal' attempt in Berlin at the start of this week.
The LNA's response to the US urging that oil exports must resume "immediately" will be interesting. Although for years Washington and the State Department has "officially" recognized the UN-backed government in Tripoli, President Trump starting last Spring verbalized his support for Gen. Haftar, who Trump said has "secured the oil" and is a stabilizing force. 
Oil exports make up over 90% of Libya's national revenue and as the below 2019 Stratfor map demonstrates, Haftar has long held the majority of the nation's oil fields.
It should also be noted that Haftar has been described by many analysts as "the CIA's man in Libya" — given he spent a couple decades living in exile a mere few minutes from CIA headquarters in Langley, Virginia during Gaddafi's rule.
An April 2019 White House statement which described a phone call between Haftar and Trump said: the president "recognized Field Marshal Haftar's significant role in fighting terrorism and securing Libya's oil resources, and the two discussed a shared vision for Libya's transition to a stable, democratic political system."