The Trump administrated is claiming to have successfully thwarted the multi-billion dollar Russia-Germany gas pipeline known as Nord Stream 2, after US sanctions in December took direct aim at the European and international companies and their executives assembling the controversial 760-mile long project that would allow Russia to export natural gas directly to Germany.
Bloomberg reports the White House's "top energy official said he's confident that Russia won't be able to complete the Nord Stream 2 gas pipeline in the Baltic Sea — and signaled that the U.S. will press forward with its opposition to the project."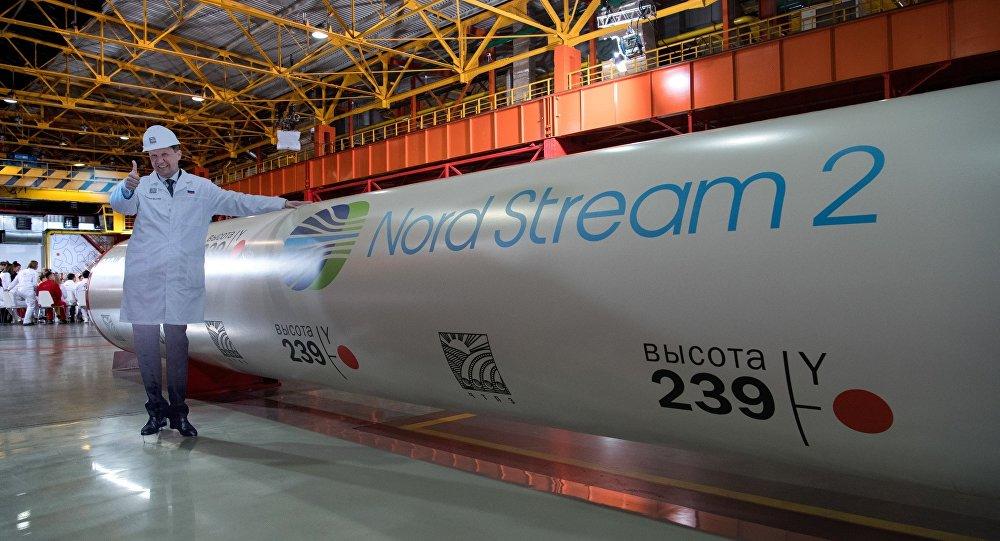 It was spearheaded by Russian giant Gazprom and five European energy companies, including French electricity and gas firm Engie SA and Royal Dutch, and the Swiss company Allseas Group SA, among others; however, primary pipeline layer Allseas pulled out of the project under pressure from US sanctions. Gazprom then said it would outfit its own ships to circumvent the sancitons after Allseas dropped out. 
U.S. Energy Secretary Dan Brouillette, however, said of Gazprom's efforts, "they can't," while denying the Russian energy giant's claim that it will only face a "short delay". 
"It's going to be a very long delay, because Russia doesn't have the technology," Brouillette said while speaking on the sidelines of the Munich Security Conference over the weekend. "If they develop it, we'll see what they do. But I don't think it's as easy as saying, well, we're almost there, we're just going to finish it."
Washington's stance has put a significant awkward rift between it and its European ally Germany, after Berlin vowed it would see the project through while accusing the US of "interference" and "meddling" in Europe's energy independence. 
"It's distressing to Americans that, you know, Germany in particular and others in Europe would rely upon the Russians to such a great degree," Brouillette said of Berlin's refusal to heed the US call to fold up the project. Thus far Nord Stream 2's owners have sunk some $6.3 billion into the project, which has elsewhere been estimated at a total $10.5 billion.
When new US sanctions were slapped on the companies constructing it, Nord Stream 2 was said to be 94% complete, with the remainder set for a small section of Denmark's waters. 
Late last year President Trump ratcheted up his rhetoric over the pipeline, charging Germany with being "a captive to Russia" - saying the leading EU country was essentially giving "billions" of dollars to Russia.