---
WA Town Urged to Evacuate After Train Derails, Catches Fire
Residents and visitors within a half-mile of the downtown area of Custer, a small town in northern Washington near the Canadian border, were told to evacuate, after a train carrying up to 30,000 gallons of crude oil derailed and caught fire.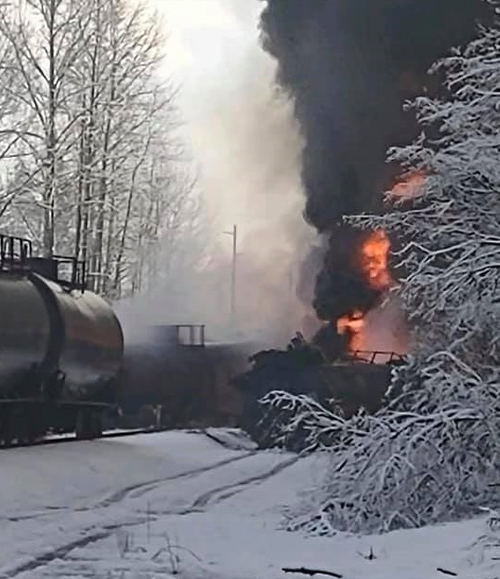 "This train is carrying crude oil. ALL residents and visitors within 1/2 mile need to evacuate the area!" Washington state police said on Twitter.
BNSF Railway confirmed the train was carrying oil and derailed around 11:40 a.m. local time. Initial reports indicated that three to five tank cars went off the tracks and there were reports of a fire near the end of the train.
"BNSF is working with local authorities to assess and mitigate the situation," the company tweeted. "The cause of the incident is under investigation. Our first priority is dealing with any safety issues."
The smoke could be seen for miles...
Hi, someone who just happened to be in the area at the time of the fire here, it started just about noon , and here's some photos I got while we were coming back from Birch Bay. Shaken! pic.twitter.com/m2AX6JM0mY

— Atlas #mementomori ⚫️⚪️ (@atlascosplays) December 22, 2020
And police have blocked the roads...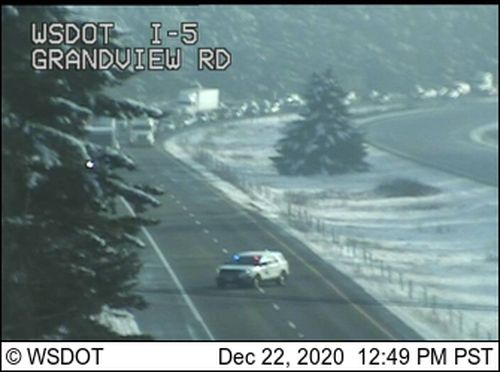 We are working to evacuate a 1/2 mile radius from the site of the derailment. Train cars are on fire. I-5 is closed in both directions from Grandview to Birch Bay Lynden Rd. Train cars are on fire.
AGAIN, PLEASE AVOID THE AREA. pic.twitter.com/OuqC5NAuoE

— Whatcom County Sheriff's Office (@whatcomsheriff) December 22, 2020