---
Oil Crashes After OPEC+ To Proceed With Planned 400Kb/d Output Hike
An earlier trial balloon of a smaller 200k b/d production hike was been popped as Russia moves with a formal proposal for OPEC+ to lift oil output by 400,000 b/d for January, sending oil markets crashing.
Energy Intel's Deputy Bureau Chief & Chief Opec Correspondent Amena Bakr confirms that "All ministers appear to be in agreement with an increment of 400k for Jan (i.e. a rollover of the current policy)" according to sources.
There will be also an extension of the compensation cuts- sources #OOTT #opec

— Amena Bakr (@Amena__Bakr) December 2, 2021
This is what was planned by OPEC+ but not what the market was 'hoping' for.
WTI plunged further on the headlines, tumbling to a $62 handle...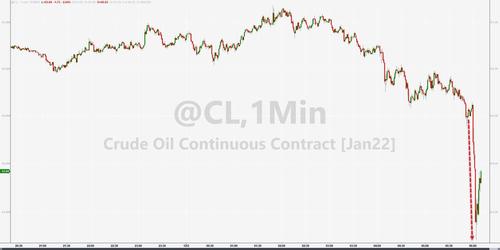 ,,,and near 4-month-lows...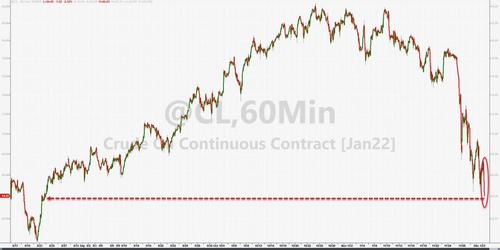 At about $66 a barrel, Brent is now down more than 20% from its October 25 peak of $86.70 barrel.
As a reminder, OPEC producers boosted output by 350,000 barrels a day in November, with the 10 countries bound by the output deal adding almost all those barrels. That's bigger than the 254,000 barrel a day increase in their combined target, but still leaves them pumping less than they are permitted under the deal.
The new quotas are as follows...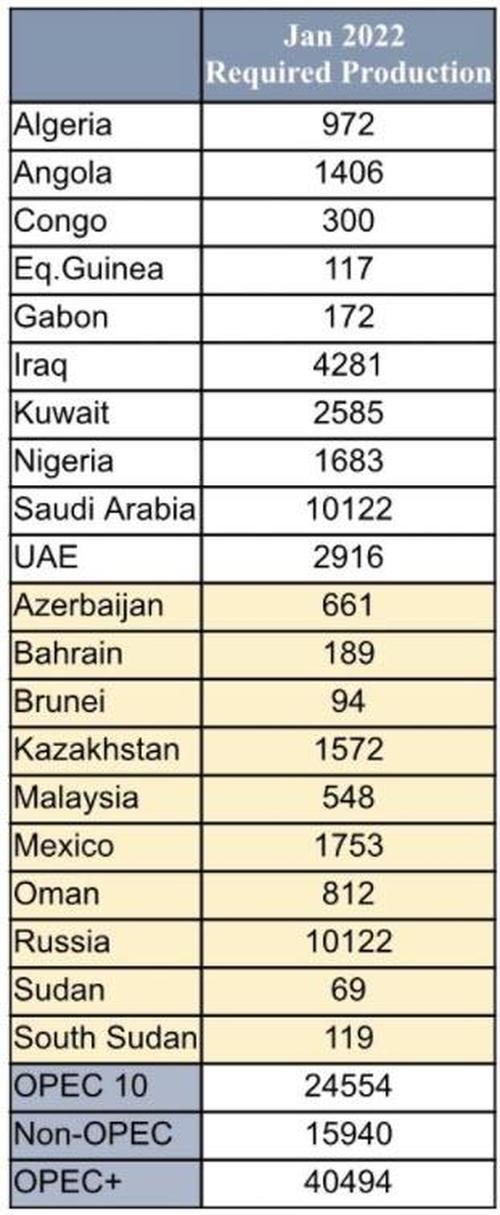 So, Biden gets his lower oil prices.. and lower gas prices... thanks to Russia!?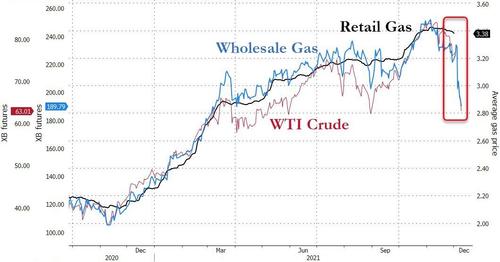 Thanks Vlad!