---
60 US Warplanes Buzzed Islands Near China In September: Beijing Think Tank
Concern over escalating tensions between Washington and Beijing have been center stage in 2020. Risks are increasing that both of the globe's superpowers are preparing for a future conflict. 
The escalating Sino-American power struggle is playing out in many places worldwide - whether in trade, technology, or military. 
Take, for instance, a South China Morning Post (SCMP) report, citing a Beijing think tank that said at least 60 US warplanes conducted reconnaissance flights near China in September. 
Chinese government-backed South China Sea Strategic Situation Probing Initiative (SCSPI) said the latest flights near China could suggest the US is preparing for "future long-distance missions" in the South China Sea.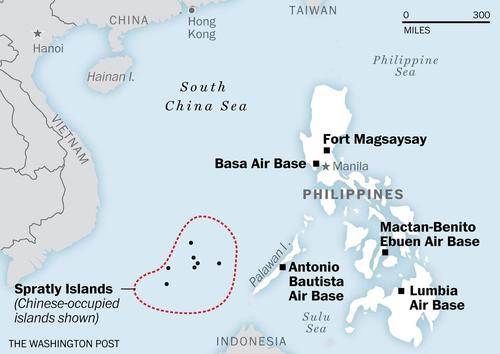 SCSPI said 60 military jets flew near China in September, with 41 flying over the heavily disputed South China Sea, six over the East China Sea, and 13 over the Yellow Sea. There was a notable increase in aerial refueling aircraft, suggesting the US military is conducting training missions for future long-distance attacks against Chinese military targets in the South China Sea. 
SCSPI outlined some of the air refueling missions were considered "unusual." 
"It's unusual for the US to dispatch fuel tankers from Guam [instead of from Kadena airbase in Japan] because such operations are uneconomical and inefficient," SCSPI said. "Such operations are more probably preparing for future long-distance refueling in extreme conditions, and thus deserve significant attention.

"This showed that the South China Sea region is still the US' primary focus, but what is equally notable is that activities in the Yellow Sea region had a marked increase when compared with the sporadic activities two months ago." 
SCSPI said the total number of US military flights around the area were the same in July and August - but noted that the real numbers were unknown because some of the aircraft were "disguised as civil planes or did not turn on transponders." 
We noted this last month, pointing out how US spy planes flying around China changed transponder codes to disguise themselves as commercial aircraft.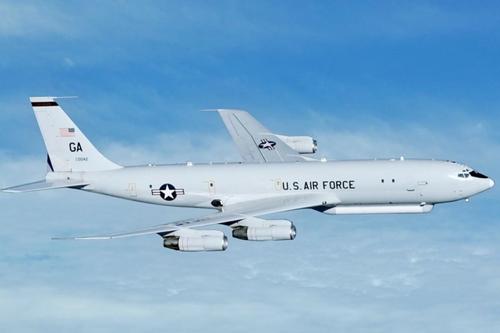 Last month, China's foreign ministry called the concealment of American warplanes in the region a "serious security threat," with Chinese foreign ministry spokesman Wang Wenbin issuing the following statement: 
"It's a common trick for the US Air Force to impersonate the transponder code of civilian aircraft from other countries … It is of a vile nature," the FM spokesman said.

"We urge the US to immediately stop such dangerous provocations, to avoid accidents from happening in the sea and air." Wang described Chinese records of American spy plane activity in the area as "incomplete."
Ben Ho, an associate research fellow at the S. Rajaratnam School of International Studies in Singapore, told SCMP that aerial refueling tanker deployments should be seen as the pentagon's contingency options: 
"The US deployment of aerial tankers from Guam rather than Okinawa hints at the much-talked-about contingency where Chinese missiles knock out bases on the Japanese island during the opening stages of a Sino-American conflict," Ho said.

"[It] also shows that Washington is hedging against the possibility that Japan refuses US forces [being] stationed on its soil to be deployed against China. Under these two circumstances, America has no choice but to fall back to Guam.

"My biggest worry is that China will seek to exploit any internal unrest or political distraction in the US following the US presidential election, to move aggressively against Taiwan or in the South China Sea. 

"The US has to deter such an act, and these types of training missions are part of that – forward presence and resolve being communicated to Beijing," he said. 
And maybe conflict between both countries is ahead. President Trump recently said China "will pay a big price" for the unprecedented havoc wrought by the virus on modern society.