---
After Rockets Hit Baghdad Airport Base, US Says Iran Targeting Americans
On Monday four rockets of unknown origin struck an Iraqi military base near the Baghdad International Airport, also site to many US and coalition forces. This follows at least nine "increasingly sophisticated" rocket attacks on joint US-Iraq military facilities over just the past five weeks. 
The Pentagon believes Iran is behind these and other attacks, CNN reports, according to several US defense official sources, who say further Iran's Shia proxies are involved in planning "new provocations against US troops and interests in the region."
Monday's major assault near the sprawling Baghdad airport appeared to target a main training center where US troops advise members of the Iraqi Counter Terrorism Service. No Americans were reported hurt; however, six Iraq security force members were injured according to official statements, with two in critical condition.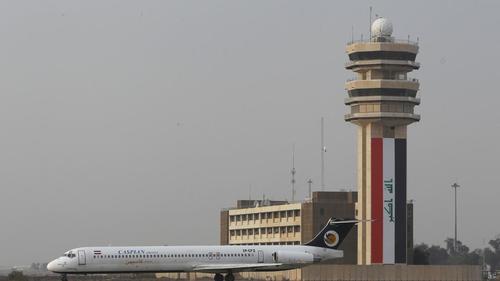 Iraqi security officials believe an even larger attack was planned, given launchers recovered in the aftermath included rockets that hadn't fired properly.
This week's attack came days following last Thursday's incident wherein two Katyusha rockets landed inside Balad air base, known to host US forces and contractors north of Baghdad. 
That attack prompted Secretary of Defense Mark Esper to observe on Saturday that the US has seen a "little bit of an uptick" in such attacks, which is "another indicator for us of Iran reaching out." 
And the State Department's Assistant Secretary for Near Eastern Affairs David Schenker also alleged "Iranian-backed militias are now shelling Iraqi bases with American and anti-ISIS Coalition forces on them."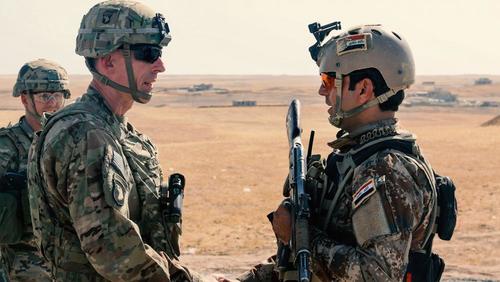 Meanwhile, US officials this month cited intelligence saying that for years Iran has been "secretly moving missiles into Iraq," according to the Jerusalem Post and other international reports. 
Following Monday's attack Pentagon spokesperson Cdr. Sean Robertson told CNN in a statement: "We have made clear that attacks on US. and Coalition personnel and facilities will not be tolerated and we retain the right to defend ourselves."
According to multiple reports, the Trump administration is weighing deploying an additional 4,000 to 7,000 troops to the Middle East in the face of Iran tit-for-tat for sanctions.