---
Americans Aren't That Worried About Returning To Work Amid COVID-19
Unless you work for Google parent Alphabet, or any of the other Silicon Valley tech behemoths who will inevitably follow in that company's footsteps, your employer might soon ask you to return to the workplace. That's particularly true if you're a teacher in one of the northeastern states (like Connecticut) that have committed to holding in-person classes in some form.
To try and assess public attitudes about returning to the office, employment screening company JDP has published a survey on prevailing attitudes about testing, and other back-to-work issues, like whether employees would be comfortable if another tested positive for COVID-19 antibodies.
With so much still being learned about the virus, there are many unique considerations in putting together a plan to return employees to the workplace after a lengthy absence. Companies are facing a list of difficult choices: Do you bring everyone back at once? Do you test employees for antibodies? Do you require people to wear masks in the office? There's a lot to consider.
Here are the results from the survey, which started with a series of questions designed to ascertain the level of trust people have in their colleagues to do the right thing.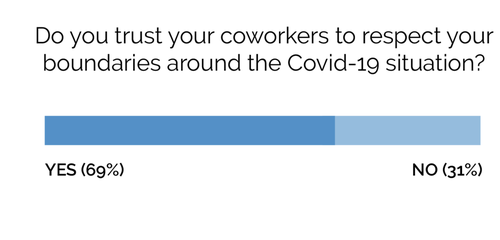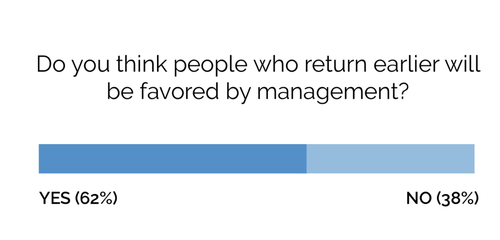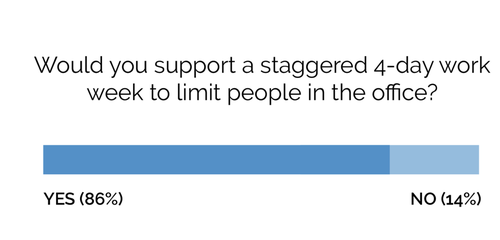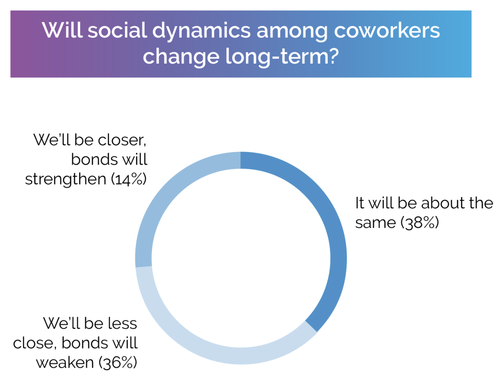 Next, we addressed the complex issue of testing—both viral testing for the active presence of Covid-19, and antibody testing, which detects a prior immune response that could be indicative of some degree of immunity. It goes without saying that if companies are going to bring employees back to the office, they will need to have some sort of testing plan.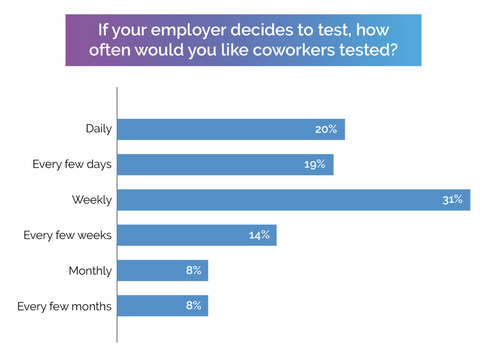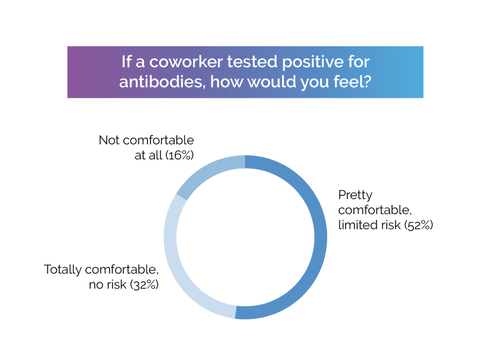 They also published the results of a questionnaire about the various strategies that can be used.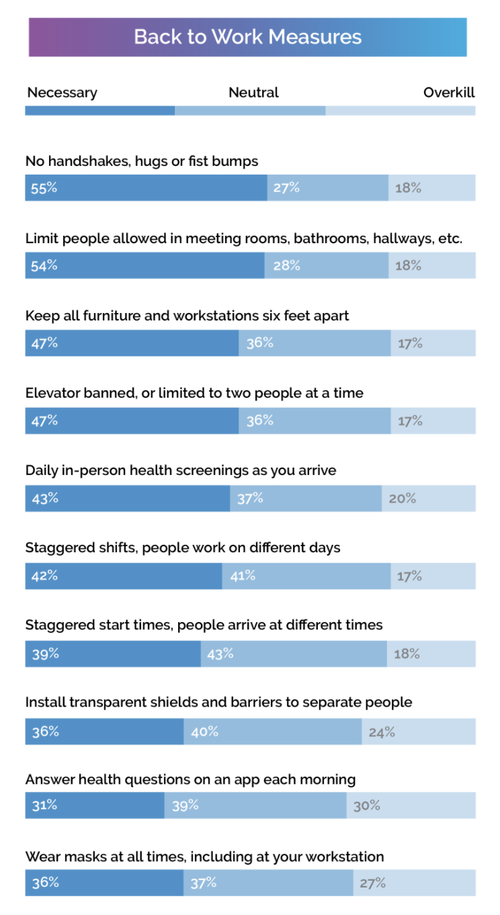 Businesses that haven't had a chance to solicit feedback from employees can probably use this as a reasonable starting point.