---
Outrage After Belgium Releases Iranian Spy Chief Charged In Paris Bomb Plot
Iran and Belgium have conducted a deeply controversial prisoner swap with mediation by the country of Oman, which has led to the release of an aid worker and a diplomat.
Tehran was able to secure the release of Iranian diplomat Assadollah Assadi, who was serving 20 years in a Belgian prison after his 2021 conviction for plotting to bomb the exiled Iranian dissident group Mujahadin-e Khalq (MEK) in Paris.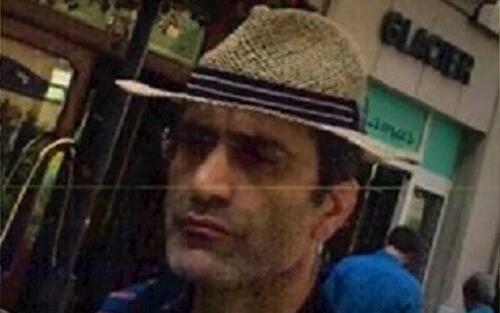 On the other side of the swap, Belgium's Prime Minister Alexander De Croo confirmed that aid worker Olivier Vandecasteele was en route to Belgium. 
It was only January that a secret Iranian court sentenced Vandecasteele to 40 years in prison and 74 lashes, as well as a fine of $1 million, after conviction for espionage. It's widely believed that Iran holds Westerners on trump-ed spy allegations in order to use these cases for leverage with the West, and to conduct swaps. His family has condemned the espionage allegations as false.
"Olivier spent 455 days in prison in Tehran. In unbearable conditions. Innocent," De Croo said.
Iran's foreign ministry celebrated it as a victory, while MEK representatives condemned the swap. "The innocent diplomat of our country, who was illegally detained in Germany and Belgium for more than two years against international law, is now on his way back to his homeland," Iranian FM Hossein Amirabdollahian wrote on Twitter.
Assadi's case was much more serious. Belgian intelligence identified him as an undercover intelligence agent operating out of the Iranian embassy in Austria, and alleged that he plotted to bomb a political rally of the Paris-based National Council of Resistance of Iran in 2018 - which was thwarted. One source previously described that Assadi helped run a massive Iranian spy network across Europe:
Inside Assadi's red Ford S-MAX, officers discovered a red notebook containing handwritten bomb-making and fieldwork instructions, as well as a 200-page green jotter recording trips to 289 locations across Europe to meet agents.

The journeys, made over a period of almost four years, generally avoided the scrutiny of capital cities and were accompanied by records of hotel reservations that Assadi made himself using Booking.com. On several occasions, the spy reserved rooms in two different hotels to avoid detection.

Investigators additionally recovered a wealth of documentation disclosing the workings of the espionage network, including receipts of expenses reimbursements, records of monthly and quarterly spy salaries, and details of computers issued to agents.

Also found were six mobile phones — four of which were used to contact spies and two to make travel bookings — a laptop, external hard drives and USB sticks containing intelligence training manuals, two GPS tracking and navigation devices and more than 30,000 Euros (£26,000) in cash.
The Iranian outlawed MEK has long had support from US and European political leaders, despite having been known for a history of covert assassination campaigns targeting officials of the Islamic Republic. It's widely believed that Israeli intelligence also utilizes MEK assassins in brazen sabotage and assassination operations.
Glad to hear Olivier Vandecasteele has been released from #Iran. But more broadly the Islamic Republic has achieved a false equivalence between innocent aid workers and convicted terrorists in prisoner exchanges. That's a bad precedent, Belgium.https://t.co/DJ0s7zoFfw

— Jason Brodsky (@JasonMBrodsky) May 26, 2023
The MEK and National Council of Resistance of Iran is livid at the Belgian government for freeing Assadi, saying it payed a "shameful ransom". 
"The release of the terrorist … is a shameful ransom to terrorism and hostage-taking. This will embolden the religious fascism ruling Iran to continue its crimes," the group said.
Loading...