---
Another "Explosive Eruption" Detected At St. Vincent Volcano In Eastern Caribbean
The Caribbean Disaster Emergency Management Agency (CDEMA) reports a volcanic eruption has been detected at La Soufriere on the Caribbean island of St. Vincent Sunday afternoon.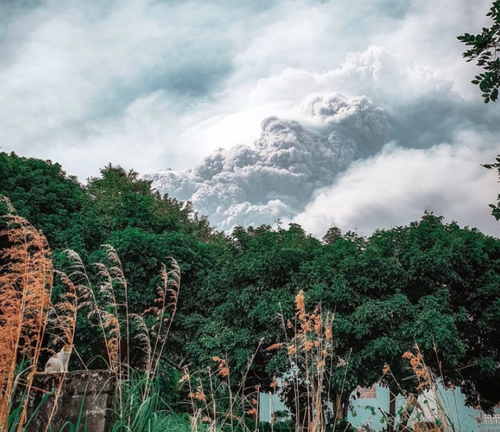 "At 4:49 pm on 18/04/21, there was another explosive eruption at LS. It's been 52 hours since the last explosive event. There have now been at least 30 identifiable explosive events since the start of this eruptive phase. We continue to monitor and will provide an update in this evening's advisory," CDEMA stated. 
The La Soufrière volcano erupted today, April 18th 2021 at 4:49pm

Please see the detailed update from @uwiseismic #RegionalResponse #cdema #disastermanagement #disasterpreparedness #lasoufriere #stvincentandthegrenadines pic.twitter.com/FChh8Pi9jj

— CDEMA (@cdemacu) April 18, 2021
SkyAlert, a Mexico-based early earthquake warning company, posted a video of the alleged eruption. It said a "high eruptive column and possible pyroclastic surges," adding that "thousands of people are still sheltered in lower-risk areas."
Esta tarde se registró una nueva erupción vulcaniana (tipo de erupción) en el volcán #LaSoufriere en la isla San Vicente. Alta columna eruptiva y posibles oleadas piroclásticas.

Miles de personas aún permanecen refugiadas en zonas de menor riesgo. pic.twitter.com/4d4WqRMK4c

— SkyAlert (@SkyAlertMx) April 18, 2021
The latest explosive eruption showed up on satellite imagery. 
The latest explosive eruption today on the island of Saint Vincent. #LaSoufriere pic.twitter.com/cmMlQ1UBdh

— George Waldenberger (@GWaldenWFTV) April 18, 2021
St. Vincent's National Emergency Management Organization (NEMO) released a statement that "ash clouds are moving towards the south and west of the island. "Alert level remains RED," NEMO warned.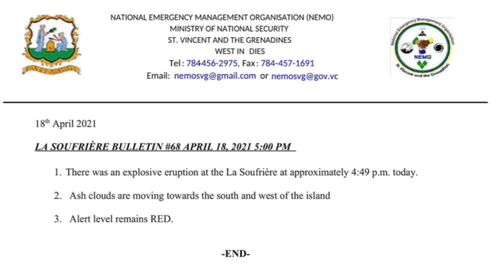 Last week, tens of thousands of residents were evacuated from the island's northern region, where La Soufriere is located. 
At the moment, the island is completely covered with ash from multiple eruptions.
 Before And After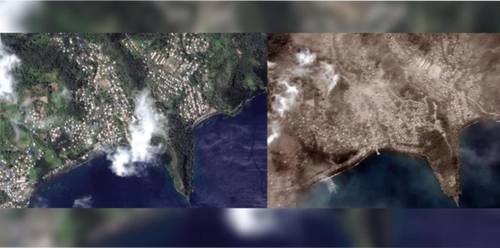 Before And After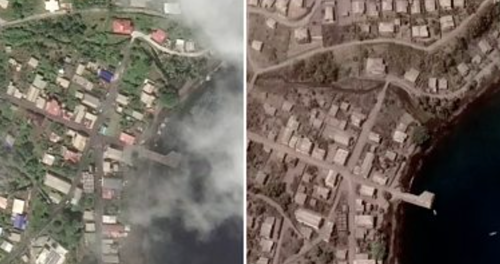 Here is more devastation from the ashfall.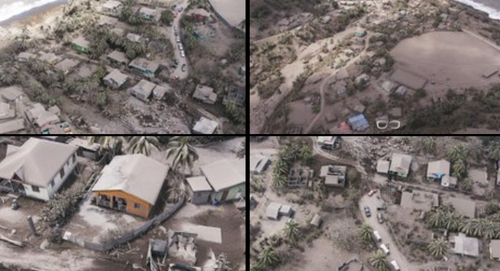 The entire Caribbean island is on the verge of a humanitarian crisis. The ashfall from eruptions has contaminated the island's water supply and decimated crops.