---
Azerbaijan Threatens To Strike Armenian Atomic Plant Amid Worst Border Fighting In Years
The Azerbaijani Ministry of Defense warned on Thursday, that its forces could carry out a precision strike on the Metzamur power station in western Armenia if Yerevan decided to hit Azerbaijani strategic installations.
This after renewed fighting along the historically contested border early this week, as the AP described: 
Armenia and Azerbaijan forces fought Tuesday with heavy artillery and drones, leaving at least 16 people killed on both sides, including an Azerbaijani general, in the worst outbreak of hostilities in years.

Skirmishes on the volatile border between the two South Caucasus nations began Sunday. Azerbaijan said it has lost 11 servicemen and one civilian in three days of fighting, and Armenia said four of its troops were killed Tuesday.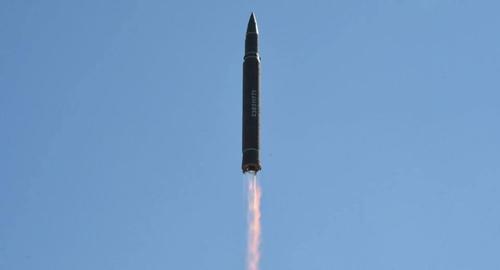 In response to Armenian threats to hit the Mingchevir water tank in northern Azerbaijan, the Azerbaijani Defense Ministry spokesman, Colonel Waqif Dargankhali, threatened:
"The Armenian side should not forget that the latest missile systems available to our army are capable of hitting the Metzamur Atomic Energy Station with high accuracy, which will turn into a great tragedy for Armenia."
These statements reported in Interfax come against the backdrop of the military escalation in the border region between Armenia and Azerbaijan, which the two sides have accused each other of causing.
Moscow and Tehran have confirmed that they would do their utmost to reduce the tension between Baku and Yerevan, while Turkey aligned with Azerbaijan, has vowed to make Armenia "pay the price" for clashing with Azerbaijan.
CAUCASUS: Azerbaijan's Defence Ministry states that it can hit Armenia's Metsamor Nuclear Power Plant "with high accuracy", something it says would be a "great catastrophe for Armenia". https://t.co/jguSHiZ5q8

— Conflict News (@Conflicts) July 16, 2020
Meanwhile, the press secretary for the Armenian Ministry of Defense, Shusha Stepanian, announced on Thursday the resumption of clashes on the border between Armenia and Azerbaijan.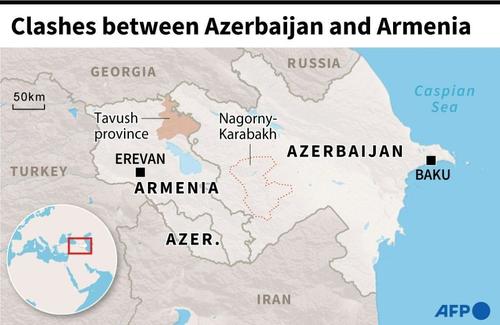 Stepanian wrote on her Facebook page: "At 03.40 at night, the Armenian Armed Forces on the front line noticed movements of the enemy forces. Our forces immediately took up the defense and were able to prevent a hostile infiltration attempt. After a fierce battle, the enemy was forced to retreat, after incurring losses."
According to the Armenian Ministry of Defense, the Azerbaijani units began the attack by bombing the villages of Ijbar and Movsis at 12:20 A.M. using D-30 howitzers.