update: Beijing yet again slammed London and Washington for meddling in its domestic affairs after Western politicians and media have backed besieged university student protesters holed up at the Hong Kong Polytechnic University following the past days of violent clashes with police. The standoff has grabbed world headlines for its escalating violence, including students using bows & arrows, molotov cocktails, bricks and javelins against police, and after one officer was pierced through the leg with an arrow.
China's ambassador to London Liu Xiaoming on Monday said "Some Western countries have publicly supported extreme violent offenders," at a press conference at the Chinese embassy in London.
"The U.S. House of Representatives adopted the so-called Hong Kong Human Rights and Democracy Act to blatantly interfere in Hong Kong affairs, which are China's internal affairs," he said. "The British government and the foreign affairs committee of the House of Commons published China-related reports making irresponsible remarks on Hong Kong."
"I think when the British government criticizes Hong Kong police, criticizes the Hong Kong government in handling the situation, they are interfering into China's internal affairs," the ambassador continued.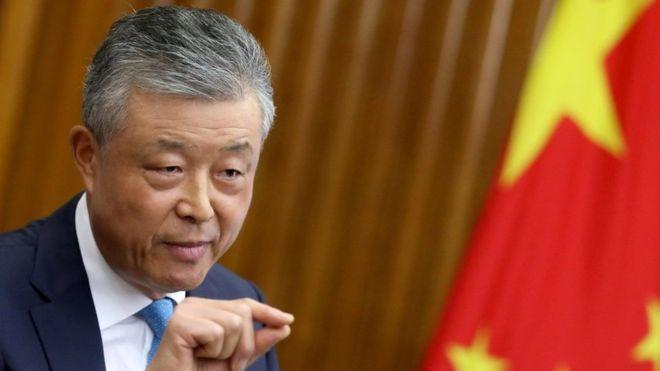 He also took UK officials to task for presenting a false neutrality, arguing that when HK police officers are attacked with deadly weapons London takes a stance of urging "all sides" to cease violence. 
A prior Foreign Office spokesman had stated, "The UK is seriously concerned by the escalation in violence from both the protesters and the authorities around Hong Kong university campuses,"
"They look like they are balanced but as a matter of fact they are taking sides. That is our position," Xiaoming pointed out.
Meanwhile, it appears the Polytechnic University standoff is coming to a swift end after police stormed the campus, with many students attempting to flee, and many more arrested. According to the BBC:
Around 100 people tried to leave the Polytechnic University, but were met with tear gas and rubber bullets.

In the past week, the campus has turned into a battleground as long-running anti-government protests become more violent.

A small number managed to successfully leave the campus using rope ladders before being picked up by motorcycles.

Hong Kong's Hospital Authority says 116 people have been injured and taken to hospital.
* * *
China has gone on the diplomatic and military offensive Monday as China's Defense Minister told his US counterpart that Washington must stop "flexing its muscles" in the South China Sea. At the same time Beijing has deployed its new domestically produced aircraft carrier to the South China Sea for "training and research purposes," CNN reports. Before that it passed through the Taiwan Strait, reportedly followed closely by US and Japanese ships. 
China said it would not tolerate "any Taiwan independence incidents" and urged the United States not to provoke any further problems or interference in the region.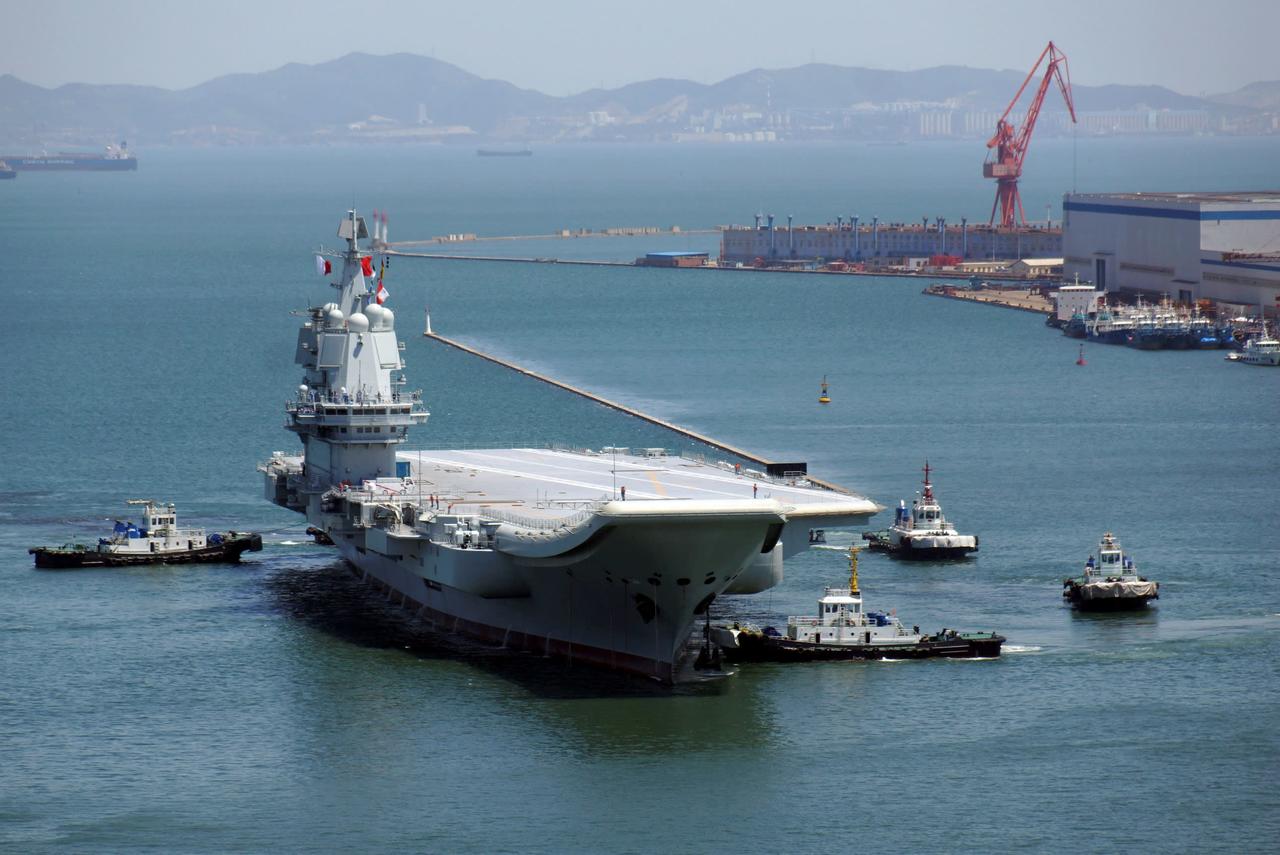 This latest incident reported by Reuters involved the "Chinese carrier ship passed through the Taiwan Strait on Sunday, tailed by U.S. and Japanese ships."
US Defense Secretary Mark Esper and Chinese Defense Minister Wei Fenghe met in Bangkok where they are attending a summit with the Association of Southeast Asian Nations (ASEAN) and other countries.
Wei is reported to have told Esper that China is determined to maintain "peace and stability in the South China Sea and demands the US stop flexing its muscles in the South China Sea and do not provoke and escalate tension in the South China Sea." They also discussed the unrest in Hong Kong and a host of other security-related issues.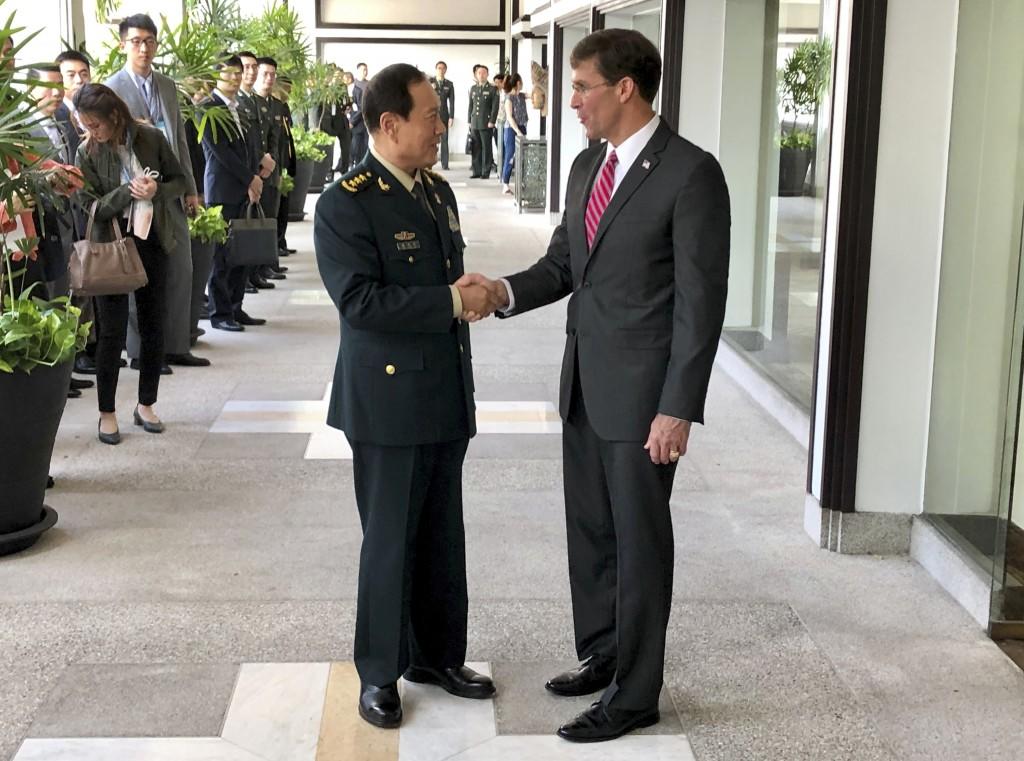 The day before, Esper had publicly accused Beijing of "increasingly resorting to coercion and intimidation to advance its strategic objectives" in the region.
Esper acknowledged in a Tweet that the two discussed "how our two nations can continue a relationship focused on maintaining the international rules based system."
Met w/China's MinDef Wei Fenghe to discuss how our two nations can continue a relationship focused on maintaining the international rules based system we've known for 70 yrs. The US seeks a #FreeAndOpenIndoPacific w/respect for national sovereignty & peaceful dispute resolution. pic.twitter.com/QqF6fmZhVV

— Secretary of Defense Dr. Mark T. Esper (@EsperDoD) November 18, 2019
Chinese Defense Ministry spokesman Wu Qian said in a follow-up to the meeting: 
"We (call on) the US side to stop intervening in the South China Sea and stop military provocation in the South China Sea."
The US has routinely sent naval warships and aircraft to both the South China Sea and Taiwan Strait ostensibly to uphold that rules-based system. Concerning the new Chinese-made carrier conducting movements through the Taiwan Strait and into the South China Sea, a PLA Navy spokesman said it was "normal practice" for carriers that are in development to conduct such traverses and tests, and that "It is not aimed at any specific target and has nothing to do with the current situation."