---
Beijing Hunts Down Chinese Citizens Challenging Official Coronavirus Narrative
As the Wuhan coronavirus rapidly spreads throughout dozens of countries, and the head of the WHO finally declaring it a "grave threat" after weeks of downplaying its severity, Beijing has gone to great lengths to silence Chinese citizens who challenge the official narrative.
While Chinese officials report the official number of deaths at 1,016 and just over 42,000 infected, there is plenty of evidence - including testing constraints and reports of overloaded crematoriums - that this is a lie, and that things are far worse than we are being told.
Risking their lives to bring us the truth are on-scene journalists - both professional and amateur, as no major news organizations have reporters in the field. According to the New York Post, "One crematorium manager told a Hong Kong reporter that, in normal times, his 24 ovens were lit five days a week for four hours at a time. Now, he said, they have so many corpses to deal with that all the ovens are going around the clock. This suggests the body count must be in the thousands."
In response to 'non-approved' reporting, Beijing said that its censors would conduct "targeted supervision" across all social media platforms within their reach
With the epidemic spreading throughout China, the Ministry of Public Security, which controls all of the police departments in the country, has swung into action. A Feb. 28 directive ordered all police throughout the country to make "wartime preparations."

The police are to "maintain social stability" by "severely" punishing any public or online reporting about the spread of the epidemic. They are also to help "control the disease" by enforcing quarantine orders and helping to speed the distribution of medical supplies.

In other words, China's leaders know they have a national emergency on their hands but, for political reasons, are still trying to control the narrative by downplaying the seriousness of the epidemic. -NY Post
And now, evidence has emerged that they are actively hunting down and punishing journalists who tell the truth about what's going on.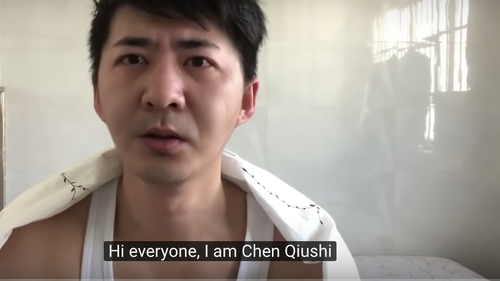 Four days ago we noted the case of citizen journalist Chen Qiushi, 34, who has gone missing after defying Beijing's censorship laws to provide regular broadcasts on the situation in Wuhan. According to Chen's family, he went to a hospital with his friends last week but never returned.
"I am scared," said Chen in one of his last broadcasts. "I have the virus in front of me, and on my back I have the legal and administrative power of China."
"Even death doesn't scare me!" he added. "So you think I'm scared of the Communist Party?"
A friend and well-known mixed martial artist, Xu Xiaodong, claims that Chen was forcibly quarantined by authorities, according to India Today.
As Business Insider reports:
Armed with smartphones and social-media accounts, these citizen journalists are telling their stories and those of others from Wuhan and other locked-down virus zones in China's Hubei province. The scale of this unsanctioned storytelling is unprecedented for a major outbreak or disaster in China. It presents a challenge to the Communist Party, which wants to control the narrative of China, as it has since taking power in 1949.

"It's very different from anything we have witnessed," said Maria Repnikova, a communications professor at Georgia State University who researches Chinese media.

Never have so many Chinese, including victims and healthcare workers, used their phones to televise their experiences of a disaster, she said. That's partly because the more than 50 million people locked down in cities under quarantine are "really anxious and bored, and their lives have pretty much stopped."
Three children in one bag. Heartbreaking...
一袋三尸 #Coronavirus #coronaviruschina #CoronavirusOutbreak #武汉肺炎 #新冠肺炎 #武汉肺炎 #新冠病毒 #全民反抗 #全民自救 #全民互救 #戰勝恐懼 #傳播真相 pic.twitter.com/RzAfYo8ksR

— 曾錚 Jennifer Zeng (@jenniferatntd) February 11, 2020
Another citizen journalist the CCP has been after is Fang Bin, who has been posting footage of body bags piled in a minibus before their trip to a crematorium. A video Fang posted of the exchange was one of the last things Chen posted on his Twitter feed before he disappeared.
Meanwhile, controversy erupted over the death of Dr. Li Wenliang - known as the Wuhan whistleblower, who was accused by police of spreading rumors after he sounded the alarm in December over the outbreak of the new virus. His death last week sparked outrage over how he was treated.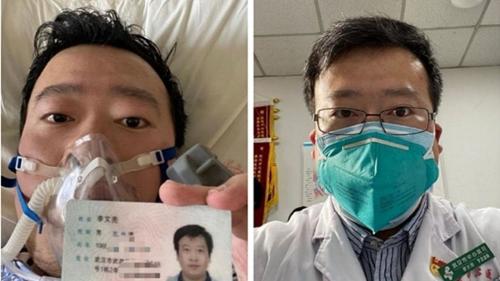 "The No. 1 reason our government couldn't control this is because they always conceal the truth and block information from citizens," said migrant worker Gao Fei, who was detained after criticizing Chinese President Xi Jinping's response to the virus, as well as Dr. Li's death, and Chen's disappearance, according to BI.
Gao, a welder who had rushed home from southern China right before the lockdown, went to hospitals and drugstores and shared what he saw online. After tweeting that Xi's measures were against humanity, he was detained with drug users and a "rumormonger" who pointed out overcrowded hospitals.

He admires Chen's bravery and push for social progress. "He's the spine, the backbone of China," Gao said. -Business Insider
And while the CCP would have us believe that everything is under control, footage of mayhem continues to pour out of Wuhan.
February 11, 2020