---
Biden Will Keep US Embassy In Jerusalem, Unlikely To Reverse Trump's Israel Policies
Authored by Dave DeCamp via AntiWar.com,
During this week's Senate confirmation hearings, Joe Biden's secretary of state nominee said the new administration will keep the US embassy in Israel in Jerusalem.
"Do you agree that Jerusalem is the capital of Israel and do you commit that the United States will keep our embassy in Jerusalem?" Antony Blinken was asked by Republican Senator Ted Cruz (TX).
"Yes and Yes," Blinken responded. His answer was not a surprise, as Joe Biden said he would not reverse Trump's embassy move back in 2020 while on the campaign trail.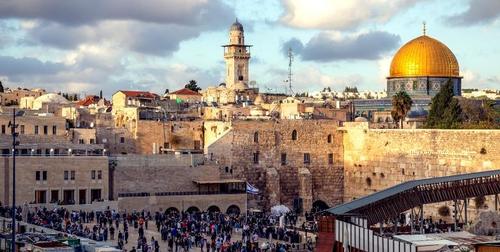 The question now is if President Biden will reverse any of the Trump administration's pro-Israel policy changes, like the recognition of the Golan Heights as Israeli territory and the legal status of Jewish settlements in the West Bank.
According to analysis featured in Al Jazeera while Biden was on the campaign trail:
Nonetheless, experts do not expect the modus operandi to change significantly under Biden. While the president-elect has already stated he would not move the embassy back to Tel Aviv, he will also not reverse Trump's recognition of Israel's sovereignty over the Golan Heights either, a senior Biden campaign official stated on Tuesday.

Moreover, Biden has also vehemently opposed pro-Palestinian initiatives from within his party. During the Democratic primaries, Senator Bernie Sanders suggested the US ought to utilize its Israel support as leverage and demand concessions for the Palestinians.

Biden's response was concise as it was unmistakable: "ridiculous and unacceptable", he called Sanders' idea.
Mutually inconsistent for @ablinken to say there's no prospect for 2-state solution but that US policy will continue to focus on "maintaining" it & urging Israel not to take "unilateral" actions against it. That's an argument for unjust dead end status quo.https://t.co/zhmKqQMmbE

— Sarah Leah Whitson (@sarahleah1) January 19, 2021
In 2019, the Trump administration said the US no longer considered settlements in the occupied West Bank illegal. In the final weeks of the Trump administration, Israel moved forward plans for thousands of new settlements, a clear message to Biden.