---
Brazil Bans Firearms From Capital Ahead Of Lula's Inauguration
Authored by Katabella Roberts via The Epoch Times,
Brazilian Supreme Court Judge Alexandre de Moraes issued a temporary firearms ban in Brasilia, the capital of Brazil, on Wednesday ahead of the Jan. 1 inauguration of President-elect Luiz Inacio "Lula" da Silva.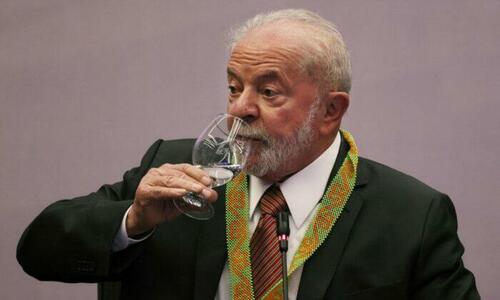 The decision was made as a precautionary measure, according to the judge, and will last until Jan. 2, the day after the inauguration.
Those who violate the ban risk being arrested. Members of law enforcement and security forces are exempt from the ban, as are those employed by private security companies.
Specifically, the temporary ban suspends licenses that allow hunters, marksmen, and collectors to carry guns and ammunition in the region.
In his ruling, de Moraes said the ban was needed to ensure public safety after a rise in the number of "terrorist groups financed by shameless magnates" committing crimes in recent weeks, CNN reported.
Incoming Justice Minister Flavio Dino said that da Silva's team had requested the gun restrictions be put in place. Dino also praised the move for bolstering security at the inauguration.
Tensions have been running high in Brazil since da Silva's victory against conservative incumbent Jair Bolsonaro was certified on Dec. 12. Thousands of Bolsonaro supporters across the country have been protesting the results of the election over claims of fraud and calling for the military to intervene.
Lawyers for Bolsonaro later challenged the outcome of the election and requested that the electoral authority invalidate the votes cast on some of the country's electronic voting equipment.
That challenge was rejected by de Moraes. Bolsonaro has not yet conceded the results of the election.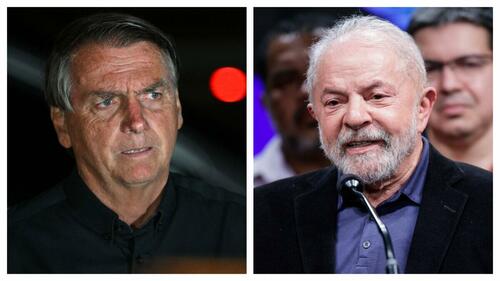 Brazilian President and reelection candidate Jair Bolsonaro (L) in Brasilia, Brazil, on Oct. 2, 2022. (Evaristo Sa/AFP via Getty Images); Former president of Brazil and candidate of the Worker's Party Luiz Inacio Lula da Silva in Sao Paulo, Brazil, on Oct. 2, 2022. (Alexandre Schneider/Getty Images)
Registered Gun Owners Rise in Brazil
The number of registered gun owners in Brazil jumped six-fold to about 700,000 under Bolsonaro's efforts to relax gun laws, beginning in 2019.
Shortly before the ruling to ban guns in the capital, police arrested a 54-year-old gas station manager over his alleged planting and possession of explosive devices at Brasilia International Airport.
The suspect allegedly told police that he planned "to provoke a military intervention and the decree of a state of siege to prevent the installation of communism in Brazil."
Da Silva and his Workers Party led Brazil for two terms from 2003 to 2010, during which he implemented a string of social justice policies, including anti-hunger and income-transfer programs in which the government subsidized electricity and food prices and transferred cash to the poor.
He also helped establish relations with other BRICS countries: Russia, India, China, and South Africa.
However, he was banned from returning to power in 2018 after he was convicted on charges of money laundering and corruption at the state-owned oil and petrol company, Petrobrás. He was subsequently sentenced to 12 years in prison following an investigation into the scheme.
Throughout his time in prison, da Silva maintained his innocence and called the case against him politically motivated. His conviction was later overturned by the Supreme Court when seven of 11 justices agreed that he should be tried in the state in which he lives as opposed to the state in which he was accused.
A new trial has not yet been scheduled in court regarding the charges.
Loading...