---
China Backs Russia's Draft UN Resolution On Nord Stream Probe
China is backing Russian efforts to get to the bottom of the Nord Stream pipeline sabotage attacks, with state-run Xinhua on Wednesday announcing the foreign ministry's support for a UN Security Council (UNSC) draft resolution.
Russia has gotten more vocal about alleging that Washington was behind it, following the publication of legendary journalist Seymour Hersh's report which detailed a CIA and US Navy covert op in coordination with Norway's intelligence services.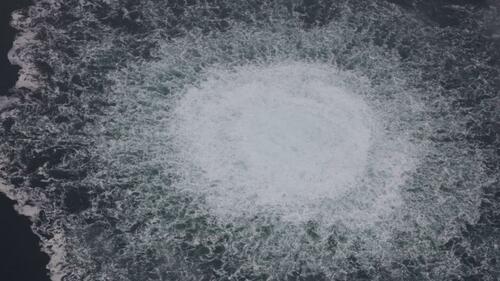 Citing a foreign ministry spokesperson, Xinhua reported "Wang made the remarks at a regular press briefing in response to a media query on Russia's draft resolution at the UNSC in February calling for an international independent investigation commission on the gas pipeline incident."
"Russia is said to have started the silence procedure on the draft, but the United States and some other Western members of the UNSC broke silence and objected to such a commission."
Moscow and Beijing have taken Washington's resistance to its resolution as a sign of guilt, while also suggesting Western allies are obfuscating: 
Wang said China has also noticed the attitude of some Western members of the UNSC and hopes they will truly abandon geopolitical selfish interest, earnestly fulfill the obligations and responsibilities of UNSC members, and constructively participate in the consultations of the draft to make positive efforts for an early consensus on the resolution. 
The Kremlin has also lately highlighted that the latest mainstream media narrative out of the West is meant to distract and divert the spotlight off Washington.
The theory that's gained prominence is that rogue Ukrainian partisans blew up the natural gas pipelines on September 26. However, Russian officials have laughed this off, stressing that the bombing would have been of such difficulty as to require the resources of a government and military/intelligence apparatus. 
Loading...