---
Over 100,000 Chinese Evacuated As Floods Continue Pressuring Three Gorges Dam
Since early summer, devastating floods have wreaked havoc in southern China due to torrential rains caused by the rainy season, with most of the flooding observed around the Yangtze basin and its tributaries.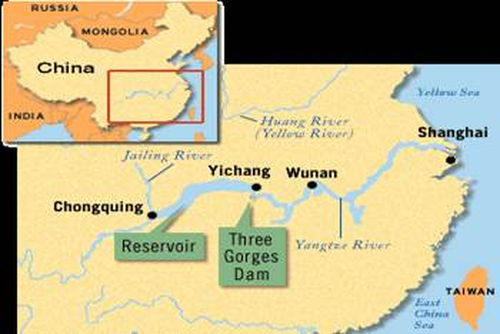 Local officials are calling the latest flooding a "once in a century" event, with a typhoon making landfall Wednesday.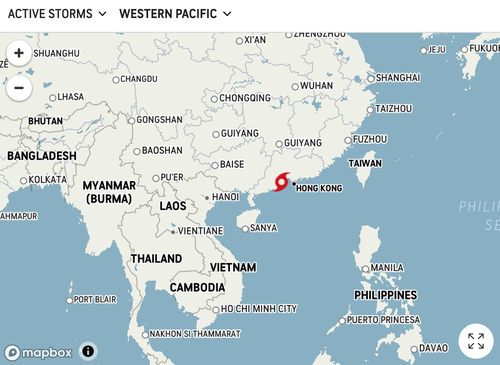 China's largest river, the Yangtze, continues to rise to dangerous levels after another round of rainfall. More than 100,000 people on Tuesday, in the Sichuan province, were evacuated from their homes, reported Reuters.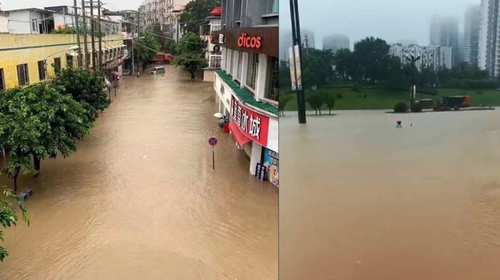 China Central Television published video footage of a road collapse in southwest China, swallowing 21 vehicles on Wednesday. 
The southwest and central regions of the Yangtze river basin have been hit with unusually high levels of rainfall in the last couple of months due to flood season. 
The Ministry of Water Resources warned Monday that 38 tributaries along the upper part of the Yangtze were at critical levels.
Some 63 million people have been affected by the floods, with economic damage totaling $26 billion. 
A red alert was issued late Tuesday by the water commission, who said some monitoring stations along the river were expected to rise above flood protection levels. The ministry also warned about the Three Gorges Dam, indicating water inflow levels continued to increase, with water inflows registering 74,000 cubic meters per second on Wednesday, the highest ever.  
The dam underwent a series of water discharges on Tuesday to "reduce flood control pressures," the water ministry said.
Three Gorges Dam opened all 10 spillways to lower the flood crest on Wed as the inbound flow of water rose to 72,000 cubic meters per second, the largest inbound flow since the dam was built. pic.twitter.com/RYlYEVoWGy

— People's Daily, China (@PDChina) August 19, 2020
As we've noted, there are serious concerns about the structural integrity of the dam following elevated water levels:
The floods in the Yangtze River also struck the Leshan Giant Buddha statue in southwestern Sichuan province. Floodwaters crested over the toes of the Buddha, the first time since 1949.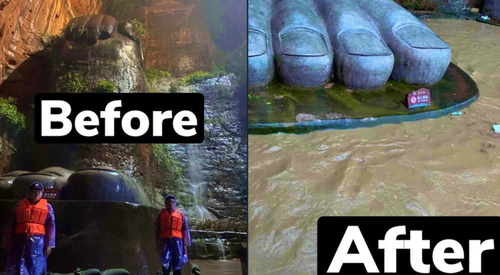 Last week, China's slower-than-expected rise in industrial production and a decline in retail sales suggested the Chinese Communist Party can now blame devastating summer floods on why the economic recovery is faltering.