---
China Holds Rare "Combat Drills" Near Taiwan Ahead Of US Delegation's Arrival
China is holding provocative new military exercises just off Taiwan on Wednesday which it described as "combat drills". The drills are considered to be sending an especially 'threatening' message as they come a mere hours ahead of the arrival of a US delegation in Taipei headed by senior former US officials.
The drills appear to be Beijing's 'counter signal' to Joe Biden's "personal signal" of support to the democratic island, also a mere days after the White House published new guidelines which greatly loosen prior long-standing restrictions on American officials' ability to meet with their Taiwan counterparts.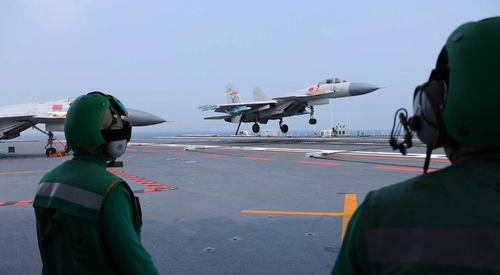 "United States President Joe Biden sent an unofficial delegation of former high-level officials to Taiwan on Wednesday in a signal of support for the democratic island, which China claims as its own," Al Jazeera reports. 
It's being called Biden's "unofficial delegation" to Taiwan, and is led by the following Americans:
former Senator Chris Dodd
former Deputy Secretary of State Richard Armitage and
former US Deputy Secretary of State James Steinberg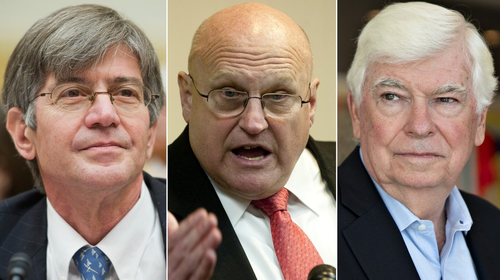 "The selection of these three individuals - senior statesmen who are longtime friends of Taiwan and personally close with President Biden - sends an important signal about the US commitment to Taiwan and its democracy," a US statement said.
The PLA combat exercises come a day after China's air force sent a whopping 25 military aircraft to breach Taiwan's airspace in the 'largest ever' such breach. 
Senior U.S. officials arrived in Taiwan as China steps up what it calls 'combat drills' around the island https://t.co/D3pOlhsSpt pic.twitter.com/bpHMydTnpk

— Reuters (@Reuters) April 14, 2021
And here's how Beijing described the rationale for its new combat drills in the area on Wednesday:
Beijing's Taiwan Affairs Office claimed Taiwan's government and alleged "separatists" were "colluding with external forces" and trying to undermine peace and stability.

"The People's Liberation Army's organizing of actual combat exercises in the Taiwan Strait is necessary action to address the security situation in the Taiwan Strait and to safeguard national sovereignty," spokesman Ma Xiaoguang said.
Given that China just appears to have greatly ramped up its threat level around the island, now would likely be a less than ideal time for the US navy to do one of its warship "freedom of navigation" sail-throughs of the Taiwan Strait, however, something like this will probably happen in the coming weeks as Washington will feel the need to "answer" Beijing's growing and tightening presence.