---
China & India Agree To 1km Buffer Zone, Troop Pullback After Deadly Border Clash
Following the deadly June 15 India-China border fight which had the highest casualties of any skirmish between the two along the Line of Actual Control (LAC) in fifty years, Indian and Chinese officers have conducted multiple deescalation talks as each country's media saber rattles, and as India has retaliated economically against Beijing. 
These talks have led to a major breakthrough apparently, as on Monday both sides have announced the establishment of a sizable buffer zone along the LAC in the Galwan River valley, requiring each to move troop positions away from the site.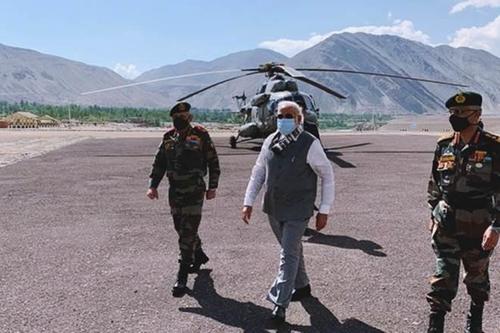 This after especially a semi-permanent PLA build-up was observed in the region, and as Indian troops responded by sending tanks and armored units. 
The buffer zone agreement was reportedly firmed up Sunday during a phone call between Chinese Foreign Minister Wang Yi and Indian National Security Advisor Ajit Doval, which agreed to immediate mutual disengagement. 
An Indian government statement said "it was necessary to ensure at the earliest complete disengagement osf the troops along the LAC and de-escalation from India-China border areas." The statement as widely reported in Indian media said further: "In this regard they further agreed that both sides should complete the ongoing disengagement process along the LAC expeditiously."
Regional media also said both sides have already begun the one kilometer pull-back from the disputed border line:
Today, sources said China has withdrawn its troops by at least a kilometer and dismantled its temporary structures in Ladakh's Galwan river valley, where 20 soldiers were killed in action during a clash with Chinese troops on June 15. Indian soldiers have also pulled back and a buffer zone has been created, sources said.
Ahead of this days ago, Indian Prime Minister Narendra Modi made a visit to the Ladakh region in solidarity with troops stationed at the remote Himalayan border area.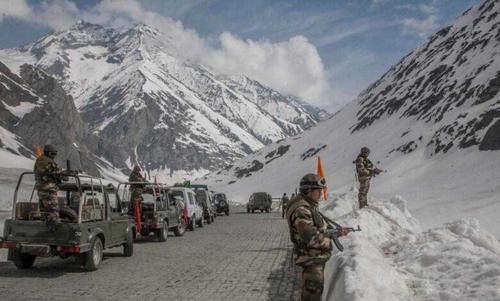 The Chinese foreign minister confirmed Monday that both countries have "agreed to follow the important consensus reached by leaders of the two countries".
This came after at least three rounds of high level military talks held in the Ladakh region, potentially ending soaring tensions which for nearly a month grabbed international headlines and had analysts fearing to nuclear armed neighbors could be headed for a border war.