---
China Makes It Harder For US Spy Satellites To Spot Hypersonic Missiles
China's transporter erector launcher (TEL), which carries and fires DF-17 hypersonic missiles, has received a stealth camouflaged cover that makes it more challenging for the US and allies to identify via reconnaissance satellites, according to state-run newspaper Global Times. 
TEL is a ground-based vehicle with an integrated prime mover (tractor unit) that can carry and elevate a DF-17 into a firing position. 
The upgraded TEL was spotted in a video celebrating the founding of the People's Liberation Army (PLA) Rocket Force last week and was published initially on the Chinese website 81.cn. 
According to the video, the camouflaged missile transporter has a hypersonic missile encased inside a shell as it traverses desert terrain.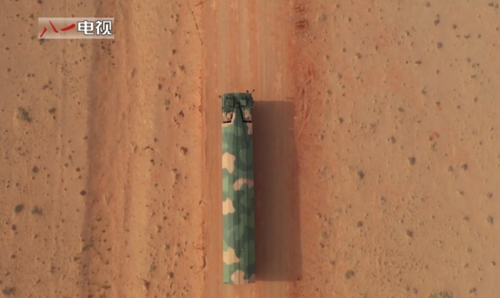 Shanghai-based news website eastday.com said the TEL is an upgraded version specifically for hauling DF-17s. 
The PLA debuted the DF-17 during a military parade in late 2019. At the time, the TEL hauling the DF-17 had no cover and the entire missile was exposed.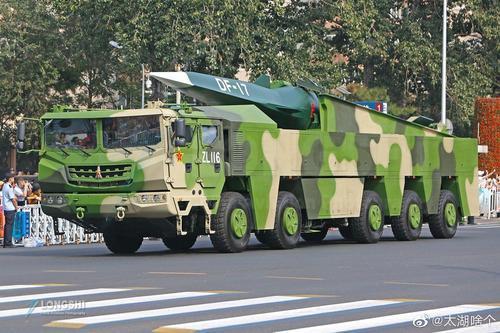 Camouflaged missile transporters come as DF-17s are being fielded at military installations in Southeast China. 
The missiles have already been deployed in the Fujian and Zhejiang provinces, which are in striking range of Taiwan.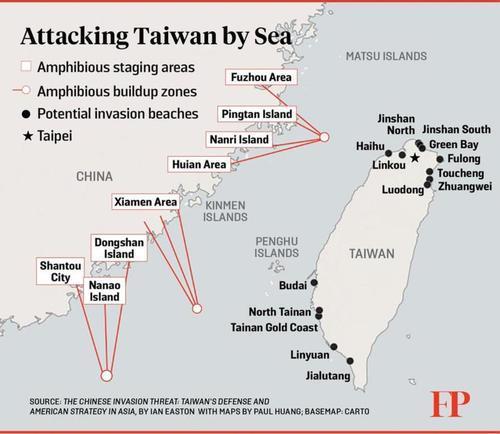 Beijing's increased militarization of its southeast coast is very suggestive of preparations for an invasion.