---
China Plans To Protect TikTok "At All Cost" Against "Mafia-Style Robbery" & US Threat To National Security
It was a week ago that Beijing made clear it won't be signing off on the messy and mired in confusion proposed Oracle-TikTok deal, citing that it would harm its "national security interests," which is exactly the same reason given by Trump for trying to shut TikTok down in the first place.
China's state-run Global Times is out with a new editorial Saturday indicating that Beijing will stick to protecting TikTok "at all costs". The theme of "compromised" national security is still being presented as the crux of the matter.
"China is prepared to prevent Chinese firm TikTok and its advanced technologies from falling into US hands at all cost," Global Times introduces.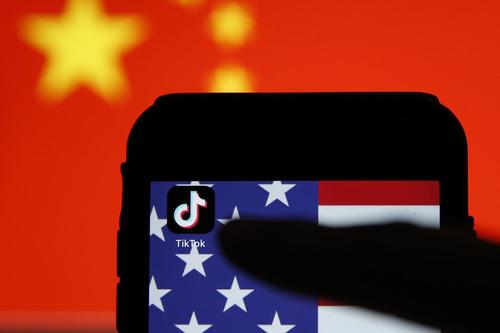 This even if that should mean the hugely popular app "risks being shut down in the US, because allowing the US to seize the firm and its technology will not only set a dangerous precedent for other Chinese firms, but also pose a direct threat to China's national security, Chinese experts said on Saturday, a day ahead of a court battle in the US over a ban of the app."
Again, interestingly this seems to be the mirror image argument the Trump administration has harped on for much of the past year, especially on Huawei. GT's argument continues:
More importantly, for Beijing, the case goes way beyond just a mafia-style robbery of a lucrative Chinese business and cutting-edge technologies, but a threat to its national security, because the US could find loopholes in those technologies to launch cyber and other attacks on China and other countries to preserve its hegemony, the experts added.
Voicing the communist government's rationale further, GT cites an expert at the China Electronics Standardization Institute Liu Chang, who says "What the US wants, we definitely cannot give."
Stop extorting. You think TikTok is a company from a small country? There's no way the Chinese government will accept your demand. You can ruin TikTok's US business, if US users do not object, but you can't rob it and turn it into a US baby. pic.twitter.com/Jskn9PjIFU

— Hu Xijin 胡锡进 (@HuXijin_GT) September 22, 2020
"From the perspective of both the company and the Chinese government, this cannot be allowed to happen," he said.