---
China Announces Retaliatory Sanctions On Marco Rubio, Ted Cruz And Other Top US Senators
China announced sanctions against several key US politicians in retaliation for measures announced by the Trump administration last week to punish senior Chinese officials over Beijing's human rights abuses against minority Uighur Muslims, reported Reuters.
Chinese Foreign Ministry spokeswoman Hua Chunying told reporters at a press conference Monday that effective immediately, Beijing will sanction four top US officials.
Hua said, "corresponding sanctions" were applied to Republican Senators Marco Rubio and Ted Cruz, US Representative Chris Smith, Ambassador at Large for International Religious Freedom Sam Brownback, and the Congressional-Executive Commission on China.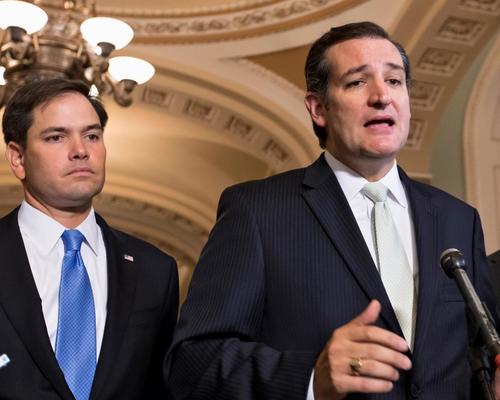 "The US actions seriously interfere in China's internal affairs, seriously violate the basic norms of international relations and seriously damage Sino-U.S. relations," she said during the briefing adding that "China will make further responses based on how the situation develops," though limited details were given on what the sanctions would entail. 
The tit-for-tat diplomatic spat between the US and China comes days after Washington imposed travel bans on Chinese Communist Party (CCP) officials for their involvement in restricting foreigners' access to Tibet. Shortly after, China responded by issuing visa restrictions on Americans for the region. 
Last week, Chinese Foreign Ministry spokesman Zhao Lijian told reporters in Beijing: The US "should stop going further down the wrong path to avoid further harming China-U.S. relations and communication and cooperation between the two countries." 
Sino-US relations have plunged to their lowest point in decades since the trade war began, amid the coronavirus pandemic, Hong Kong debacle, Taiwan tensions and fresh hostilities in the South China Sea.
President Trump announced late last week a phase two trade deal with China is "unlikely," suggesting relations between both countries will plunge further.