---
China Sends Nearly 40 Jets Toward Taiwan For 2nd Consecutive Day
On Saturday the China's People's Liberation Army (PLA) jets flew another huge jet formation in breach of Taiwan's air defense zone for a second consecutive day, despite leaders in Taipei still bristling and issuing condemnations over the initial major Friday incursions. 
Following Friday's record-setting total of 38 jets on two separate occasions, the next day the PLA flew 39 jets, breaching the defense zone. The latter too involved a pair of incursions, with one wave coming during the day and the next in the evening.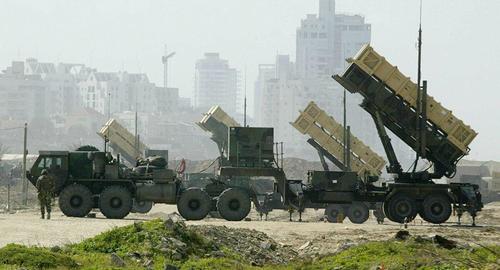 Taiwan's Prime Minister Su Tseng-chang in weekend statements blasted the flights as "brutal and barbarian actions" which are damaging to regional peace.
Previously the record number of aircraft to breach the Taiwan ADIZ stood at 25, which had happened on a couple of occasions, with the first last April. The initial Friday incident occurred on China's National Day, a national holiday marking the establishment of the communist People's Republic of China on October 1, 1949.
On the initial Friday breach, Taiwan Foreign Minister Joseph Wu described that "Oct. 1 wasn't a good day. The PLAAF flew 38 warplanes into Taiwan's ADIZ, making it the largest number of daily sorties on record. Threatening? Of course. It's strange the PRC doesn't bother faking excuses anymore."
Thus it appears the follow-up Saturday flyover was a glaring 'message' from Beijing signaling that it doesn't plan to heed any words of condemnation or warnings from Taiwan.
A new record incursion by 39 Chinese warplanes after 19 more jets entered #Taiwan ADIZ on Saturday night. https://t.co/6Iyxbcei2g

— Amber Wang (@ambermywang) October 2, 2021
All of this also comes on the heels of Taipei moving forward with ramping up military spending with a recently approved $9 billion boost, citing the "severe threat" from China.