---
China Unveils New Attack Drone For "High-Threat Battlefield Environments" 
For the last couple of years, China has been exporting military drones into Europe and the Middle East, rapidly shrinking America's military-industrial complex's international drone market share. In the latest development of advanced Chinese military drones soon to hit the international markets is the WJ-700, a high-altitude, long-endurance, and high-speed armed reconnaissance drone, according to the Chinese state-run media Global Times. 
WJ-700 successfully conducted its maiden flight test last week as the new drone has been "characterized by its large payload and ability to launch large munitions from outside hostile anti-aircraft fire coverage zone," said Global Times.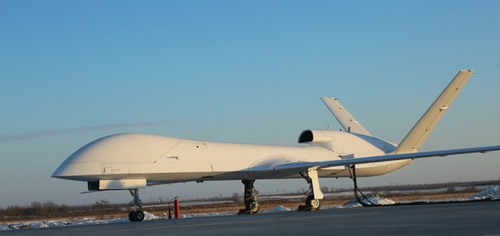 Third Academy of the state-owned arms firm China Aerospace Science and Industry Corp told Global Times in a written statement that the drone "integrates high altitude, high speed, long-endurance, and large load capacities, and focuses on the domestic and international market needs in the next five to 10 years." 
With a successful test flight and surely more testing ahead, the Academy said the groundwork has been laid out for the drone's future series production. 
"The WJ-700 is the only high-altitude, high-speed and long-endurance drone capable of executing both attack and reconnaissance missions in China, and is also a rare type in the world," the Academy said.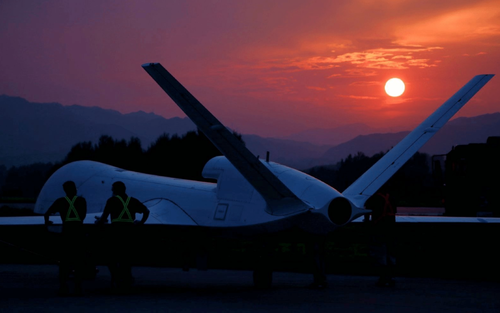 Wei Dongxu, a Beijing-based military expert who spoke with Global Times about the new drone, said the most distinguishing characteristic of the WJ-700 is that it will carry larger missiles outside of enemy anti-aircraft fire coverage zones. 
The Academy said the drone offers operators the ability to switch between combat and wide-area reconnaissance areas at a moment's notice in "high-threat battlefield environments." We believe the Academy is referring to the militarized islands in the South China Sea that China has laid claim to as US warships continue to use "freedom of navigation" to sail through. 
The unveiling of the WJ-700 is the latest installment of how China is rapidly expanding its defense industry. 
VIDEO:

The Chinese combat drone (UCAV) WJ-700 successfully completed its maiden flight, Chinese state media announced. pic.twitter.com/PwXsrvlIip

— FJ (@Natsecjeff) January 14, 2021
Multiple countries in the Middle East are already using Chinese military drones; the same goes for Europe. 
American exceptionalism is slowly rapidly dying, China is catching up... and the world wants more inexpensive Chinese military drones. 
Adding to the conversation about exceptionalism in the West declining, China is now expected to overtake the US as the world's largest economy in 2028, five years earlier than previously thought, thanks to the coronavirus pandemic.