---
Ernst & Young Should Face Criminal Investigation Over Wirecard Work, German Regulator Recommends
Following revelations that Ernst & Young ignored warnings from whistleblowers and others, Germany's parliament is demanding more detailed reports from the 'Big Four' auditor about its time supervising Wirecard, the erstwhile fintech darling that was forced to file for bankruptcy protection earlier this year after an independent audit exposed a $2 billion hole in its balance sheet.
The result is possibly the biggest scandal involving a Big Four firm since the collapse of Enron, which took down Arthu Andersen's audit business (AA's consulting business was spun off and re-branded "Accenture"). Wirecard's former CEO Markus Braun has been arrested and is probably facing upwards of ten years in prison. The company's former COO, Jan Marsalek, is suspected of having absconded with a large sum of embezzled money. The executive has been exposed as a Russian intelligence asset who may be hiding out in Russia despite the Interpol red notice issued in his name.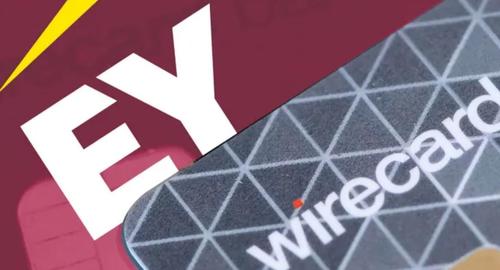 What's more, on Thursday, Germany's audit watchdog reportedly told prosecutors that EY may have acted criminally during its work for Wirecard. The accusations "significantly escalates the legal and reputational risks for the accounting firm". It's just the latest sign that EY might not simply wash its hands of Wirecard as thousands of employees had expected.
Apas, Germany's auditor watchdog, recently sent a report to prosecutors, becoming the first international regulator to suggest that EY may have broken the law during its 10-year business relationship Wirecard.
Laypeople are probably wondering right about now: why aren't prosecutors taking EY's transgressions more seriously? Munich prosecutors told the Financial Times they were evaluating the evidence that was filed by Apas and had not yet come to a conclusion. Prosecutors have not launched a criminal investigation into current or former EY staff.
The report comes ahead of what's expected to be a contentious hearing Thursday afternoon, as EY partners are set to clash with German MPs over how much they are allowed to reveal about their work for Wirecard without violating strict confidentiality rules. Apas last year launched an investigation into EY's work auditing Wirecard. EY Germany delivered the following comment to the FT:
EY Germany told the FT that it had "no knowledge of such an Apas document", adding that "based on our current state of knowledge, our colleagues conducted the audits professionally and in good faith" and that there were "absolutely no indications for criminally relevant misconduct by EY auditors in the Wirecard case".
After that, prosecutors in Munich also accused Wirecard of twisting their words once again .
However, Munich prosecutors on Thursday took issue with the statement, saying that EY had taken the quote out of context as it did not refer to the Apas letter. "We cannot confirm EY's assessment that there are no indications for criminally relevant misconduct by EY in the Wirecard case as this is still being scrutinised," the prosecutors added.
Fabio De Masi, an MP for Germany's leftwing Die Linke party, urged Merkel's government to "act immediately" and stop doling out government contracts to EY until all questions of criminal conduct have be approved. We can't help but wonder why Merkel's center-right government is taking such extreme steps to safeguard Wirecard. But it certainly seems reasonable that some punishment is in orderl