---
EU's Borrell Wants European Navies To Patrol & Protect Taiwan Strait
EU foreign policy chief Josep Borrell wants the armed forces of European countries to patrol the contested Taiwan Strait, a plan outlined for the first time in an opinion piece he authored for French weekly Journal Du Dimanche.
Emphasizing the crucial importance for Europe of Taiwan peace and stability, Borrell wrote that the self-ruled island "concerns us economically, commercially and technologically" - and urged for European navies to ensure its protection.
He said, "I call on European navies to patrol the Taiwan Strait to show Europe's commitment to freedom of navigation in this absolutely crucial area."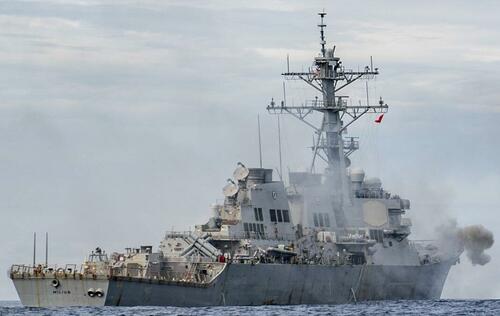 Borrell's comments seemed a counterargument to French President Emmanuel Macron's controversial stance voiced earlier in the month. Coming off a visit to Beijing where he met with President Xi Jinping, Macron had stressed the Europe must not be a "follower" of US policy on Taiwan.
Macron's articulating a concept of strategic autonomy for Europe was 'enthusiastically endorsed' by Xi and the CCP, who have been focusing on the notion that the West is in decline while China rises, and that weakening the transatlantic relationship will accelerate this trend.
"The paradox would be that, overcome with panic, we believe we are just America's followers," said Macron. "The question Europeans need to answer … is it in our interest to accelerate [a crisis] on Taiwan? No. The worse thing would be to think that we Europeans must become followers on this topic and take our cue from the U.S. agenda and a Chinese overreaction."
He followed with: "If the tensions between the two superpowers heat up … we won't have the time nor the resources to finance our strategic autonomy and we will become vassals."
China has meanwhile ramped up its aerial and maritime drills surrounding Taiwan after Taiwanese President Tsai Ing-wen and US House Speaker Kevin McCarthy over two weeks ago.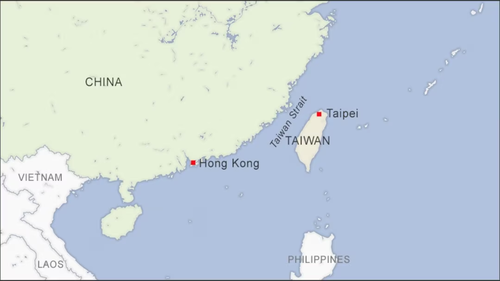 The Chinese military would certainly see any scenario of a joint naval presence among European countries and the US in the Taiwan Strait as a further provocation, and would likely only increase its patrols and presence there.
Loading...