---
FLIR Wins DARPA Contract To Develop Next-Gen Combat Suits For Biowarfare
FLIR Systems, Inc. has won a major Defense Advanced Research Projects Agency (DARPA) contract to produce next-generation combat suits that will protect soldiers from biological weapons to the Ebola virus. 
FLIR announced Monday the new contract with the Pentagon's research arm to rapidly develop "novel fabrics with embedded catalysts and chemistries that can fight and reduce chemical and biological threats upon contact." 
The high-tech material will be interwoven into the combat suit for soldiers on the modern battlefield. FLIR has already received $11.2 million in funding for the five-year contract that would be worth up to $20.5 million.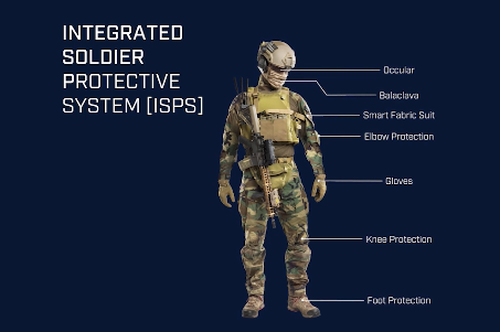 The advanced combat suit shields soldiers from all sorts of biological agents, from VX to chlorine gas to Ebola virus, will be developed and manufactured under the Personalized Protective Biosystems (PPB) program. FLIR calls the fabrics "revolutionary" because of the ability to fight chemical and biological agents. 
Everything from combat boots to gloves to entire suits, the revolutionary fabrics will be interwoven and worn on the modern battlefield. 
DARPA's PPB program reduces the weight and physiological burden and integrates Protective Equipment (PPE) into one combat advanced suit.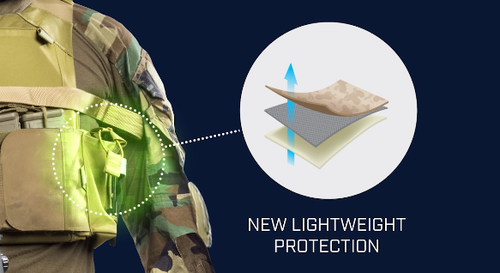 "With lives at stake, future operators wearing PPB suits will gain a major edge in staying protected from toxic chemicals and emerging biological threats such as dangerous viruses," said Mark Stock, VP and general manager of the Sensor Systems business at FLIR.
"We're honored DARPA has chosen us to lead this extraordinary and highly innovative effort to develop first-of-its-kind protective fabrics for our nation's warfighters, health and public safety officials."
What this all suggests is the Pentagon wants to accelerate the development of innovative textiles and intelligent materials to protect soldiers on the modern field from chemical and biological threats. Especially since the US State Department's former lead investigator who managed the COVID-19 task force suspects SARS-CoV-2 escaped from the Wuhan Institute of Virology, and may have been the product of bioweapons research.