---
Germany Will Execute International Court's Arrest Warrant If Putin Enters Territory
Germany said over the weekend that it is ready to arrest Russian President Vladimir Putin if he ever travels to its territory, following the Hague-based International Criminal Court issuing an arrest warrant last week related to alleged human rights abuses in Ukraine.
German Justice Minister Marco Bushman stipulated the Russian leader will be detained if he steps foot on German soil. "I expect that the International Criminal Court in The Hague will swiftly approach Interpol as well as the contracting states and ask them for enforcement," Bushman told Germany's Bild am Sonntag newspaper on Sunday.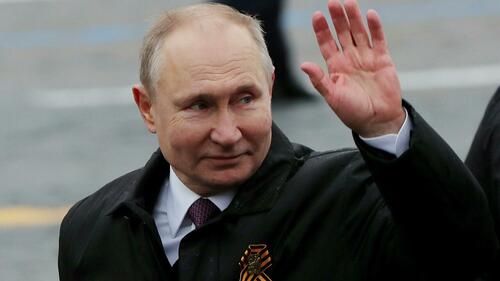 This comes after German Chancellor Olaf Scholz welcomed the ICC ruling, stressing that "no one is above the law."
The Friday ICC statement had said that Putin "is allegedly responsible for the war crime of unlawful deportation of population (children) and that of unlawful transfer of population (children) from occupied areas of Ukraine to the Russian Federation."
"Today, 17 March 2023, Pre-Trial Chamber II of the International Criminal Court ... issued arrest warrants against two individuals in connection with the situation in Ukraine: Mr. Vladimir Vladimirovich Putin and Ms. Maria Alekseevna Lvova-Belova," the statement added, referencing Russia's commissioner for children's rights Maria Alekseyevna Lvova-Belova.
As we described earlier, the ICC warrant remains largely symbolic, given the ICC doesn't have a police force or enforcement mechanism. Thus sovereign governments would have to take action on it (as in this case with Germany).
However, it does complicate Putin's ability to travel to European or other capitals which cooperate with the ICC. This also means it could hinder peace efforts in the scenario Putin might choose to personally engage in negotiations or diplomacy in a European city.
The Kremlin has said the ICC warrant is "legally null and void" and that it doesn't recognize the international court's decisions. The US is also not a signatory to the ICC.
Loading...