The years-long war for post-Gaddafi Libya now threatens to spill over into the Mediterranean as Turkey and Greece line up on either side of the conflict. Each side is now threatening the others' allied ships in southern waters after a controversial maritime deal expanded Turkish claims off Libya's coast.
On Thursday Benghazi-based General Kalifa Haftar declared his Libyan National Army has begun its "final decisive battle" to wrest control of the capital of Tripoli from the UN-backed Government of National Accord (GNA). 
"Zero hour has come for the broad and total assault expected by every free and honest Libyan," Haftar said in a televised address, reports Al Jazeera. "Today, we announce the decisive battle and the advancement towards the heart of the capital to set it free... advance now our heroes." Beginning eight months ago Haftar launched a siege of Tripoli, which has been stalled in recent months.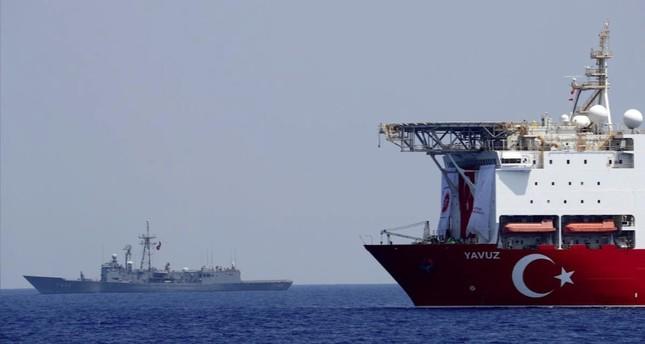 Turkey has been the closest military supporter to Tripoli's GNA, even recently signing a controversial maritime agreement, after providing heavy weaponry to repel Haftar's assault. Last summer the LNA even attacked Turkish naval ships, in what's an ongoing declared war with any Turkish vessel or aircraft. This "proxy war" element is now threatening to involve Greece. 
Days ago Erdogan confirmed his country signed a bilateral memorandum, finalized on Nov. 27, which would allow Turkish forces to enter Libyan territory or waters at the request of the GNA authorities.
"With this new agreement between Turkey and Libya, we can hold joint exploration operations in these exclusive economic zones that we determined," Erdogan said. The agreement established a continental shelf and Exclusive Economic Zone (EEZ) boundary line of 18.6 nautical miles between the two countries.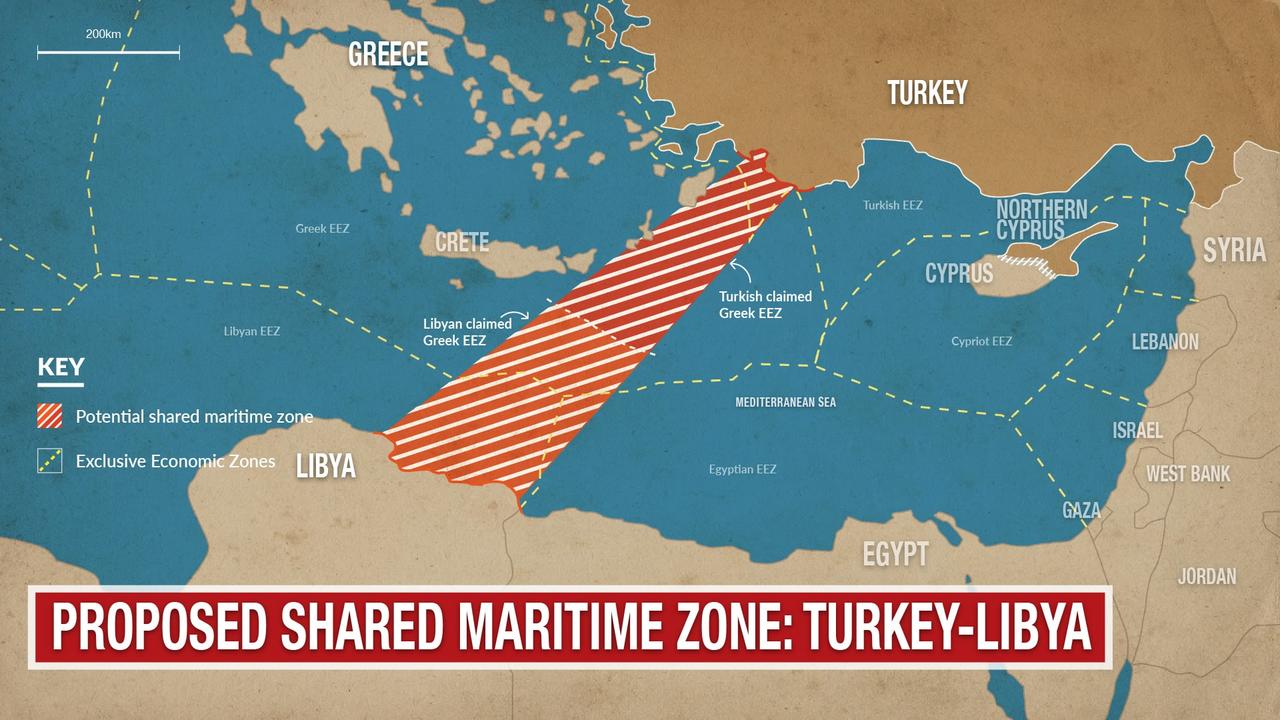 It's being criticized as yet another attempt to unilaterally expand Turkish oil and gas exploration and drilling rights in the eastern Mediterranean at the expense of Cyprus, Greece, Israel, and Turkey. Cyprus and Greece in particular have charged Turkey with violation of their sovereign EEZs and with mounting illegal acts of aggression, a charge the EU has largely stood behind. 
But now the ongoing Turkey-Greece-Cyprus energy exploration conflict has entered the Libyan arena, as the commander of Haftar's LNA naval forces, Major General Faraj Mahdawi, has revealed an agreement with Greece that aims to block the sea lane linking Crete and the eastern sea borders of Libya to Turkish ships.
Beirut-based Al-Masdar News reports the following statements, citing Arabic media:
Major-General Faraj al-Mahdawi said in a statement to Al-Arabiya that "there is great coordination between Greece and Libya in order to monitor the movement of Turkish ships for oil or access to the western Libyan ports to deliver weapons to the militias, especially the Misurata port."
Turkish and Greek media are reporting that the pro-Haftar navy chief has also threatened to "sink any Turkish research vessels" that arrive off Libya's coast, in reference to oil and gas exploration. 
After signing deals with its own puppet state in occupied northern Cyprus and with the pseudo-government in Libya's Tripoli, Turkey declares that it owns half of the eastern Mediterranean. https://t.co/Yvmpi7PA9t pic.twitter.com/N41ERkTTt3

— Aron Lund (@aronlund) December 3, 2019
"I have an order… as soon as the Turkish research vessels arrive, I will have a solution. I will sink them myself. I have this order from Haftar," Gen. Mahdawi is reported to have said.
"I will sink your ships myself," the pro-Haftar commander said.
Given Erdogan has recently made support for Tripoli a priority, and given it appears Greece stands ready to block Turkish vessels from entering sea lanes near Crete — not to mention Haftar's standing order to sink any Turkish vessels that enter near Libya — it appears the next round of an internationalized Libya war is ready to explode in the southern Mediterranean.