Given Libyan commander Khalifa Haftar has over the past two years captured the majority of the oil and gas rich country's energy producing regions, he's now playing his biggest card yet to leverage international peace talks in his favor amid a final push for his Libyan National Army (LNA) forces to take Tripoli. 
Bloomberg reports Saturday that the Benghazi-based 'rebel' general has now "blocked oil exports at ports under his control, slashing output by more than half and posing a potential setback for an international conference on Sunday that aims to broker an end to a civil war in the OPEC nation."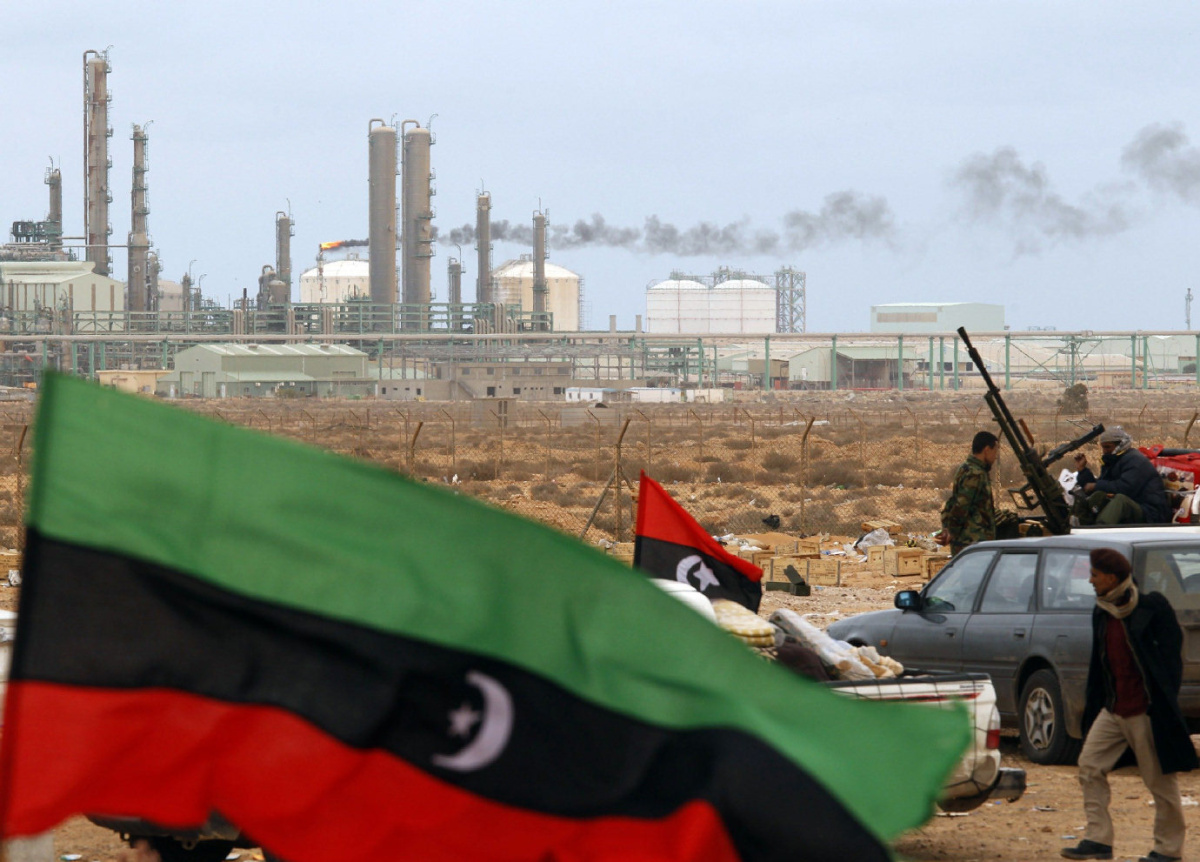 The major talks Sunday are due to be held in Berlin, and a who's who of external backers of each side of the conflict will be in attendance, including Putin, Erdogan, France's Macron, and UK Prime Minister Boris Johnson, as well as the Italian prime minister and US Secretary of State Mike Pompeo.
The Berlin conference comes after a failed deal to establish a ceasefire in Moscow earlier in the week, when Haftar left the city after the head of the UN-backed Government of National Accord (GNA) in Tripoli, Fayez al-Sarraj, actually signed the agreement. Haftar also reportedly secretly scuttled to different Mediterranean capitals, including Athens, in a bid to gain recognition as legitimate leader on the ground.
Haftar's drastic move to block oil exports is likely aimed at torpedoing the Berlin meeting before it even starts, given he's proven intransigent in the face of international pressure for him to halt the ongoing Tripoli offensive — even during the talks hosted by one of his key political backers Vladimir Putin. 
Libya's National Oil Corp. (NOC) has now declared Force Majeure, per Bloomberg:
As a result of the blockage of ports in the central and eastern parts of the country, oil output will fall by about 800,000 barrels a day, costing $55 million daily, the National Oil Corp. said in a statement on Saturday. The NOC declared Force Majeure, which can allow Libya, which holds Africa's largest-proven oil reserves, to legally suspend delivery contracts.
The stoppage also has military implications on the ground, given the GNA's national army relies on the country's oil revenue to purchase weapons via Tripoli's central bank. The NOC has placed sole blame on Haftar for the shutdown, while the LNA has claimed to be listening to the demands of "the people".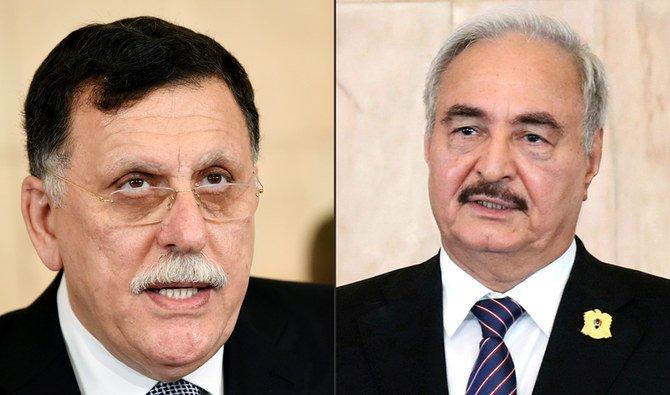 Speaking to Bloomberg, European Council on Foreign Relations top official Arturo Varvelli acknowledged the action as bold ploy by Haftar to control Berlin discussions before they commence. "It could be counterproductive as it could make the Europeans, who are the largest consumers of Libyan oil, very upset," he said.
And S&P Global Platts warns the country's oil sector could enter a "tailspin": 
Libya's oil sector could go into a tailspin with two-thirds of its total crude oil production of around 1.20 million b/d at risk after its key oil ports were suspended Saturday by the Libyan National Army...
There's huge potential for fireworks at the conference itself, given international heavyweights on either side of the conflict will be represented.
Turkey's Erdogan has recently ordered troops to prop up the Tripoli government, not to mention Turkish drones and military hardware which have for months already been active in defense of the capital against pro-Haftar forces. 
Oil exports make up over 90% of Libya's national revenue and as the below 2019 Stratfor map demonstrates, Haftar has long held the majority of the nation's oil fields.
Russia, for its part, is believed to have hundreds of mercenaries from the Wagner Group embedded within Haftar's forces. And complicating matters in the emerging proxy war, Egypt, the Saudis, and UAE (and most recently the Trump White House, apparently) also back Haftar, while Italy, Turkey, and other UN member nations back the GNA's Sarraj. 
Meanwhile, Haftar has vowed repeatedly to not give up until he has control of the Libyan capital, despite fighting for months staying at a relative stalemate. So the Berlin conference outcome is not looking good before it even starts.