A major incident has unfolded along Lebanon's southern border with Israel on Thursday involving an Israeli drone. Hours ago Lebanese media reported that Hezbollah operatives shot down an Israeli aircraft, identified as an unmanned aerial vehicle (UAV), likely with an anti aircraft missile, specifically a MANPAD (or man-portable air-defense system).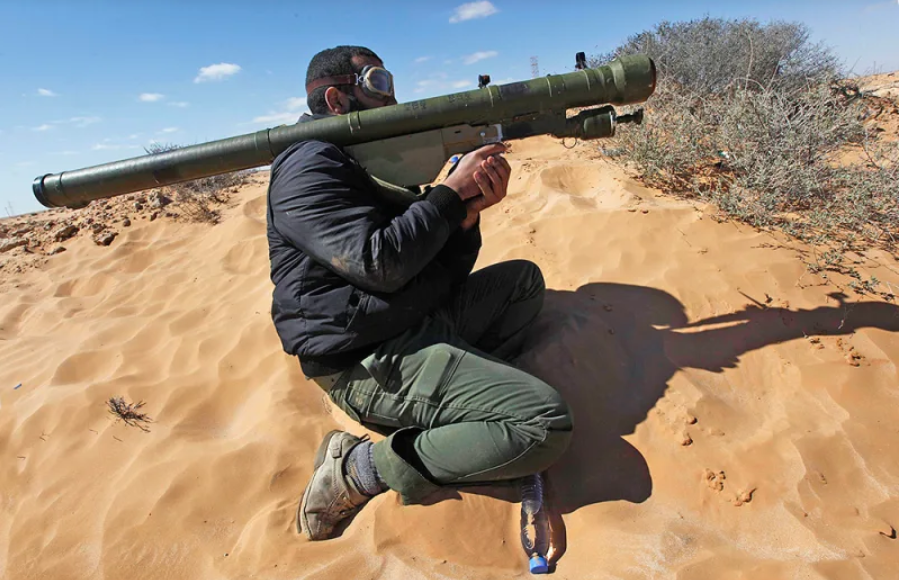 Pro-Hezbollah media channels widely circulated footage of the purported shoot down; however, the Israeli Defense Forces (IDF) were quick to issue a statement denying that Hezbollah scored a hit on the aircraft, saying it was not damaged, but while confirming it was flying in Lebanese airspace. 
"A short while ago, anti-aircraft fire was detected from Lebanese territory at an IDF unmanned aerial vehicle. The aircraft was not damaged," the Israeli military said in a statement.
#BREAKING: Reports: Israeli drone shot down in Lebanonpic.twitter.com/J3At8R9vzY

— Amichai Stein (@AmichaiStein1) October 31, 2019
Footage taken near the southern border village of Nabatieh showed what appeared to be missile fire followed by an explosion, but Hezbollah later released a statement which confirms that while the group fired on the Israeli aircraft, it was not hit.
The Hezbollah statement reads as follows: "This afternoon at 2:05 pm, the Islamic Resistance confronted with the appropriate weapons an enemy drone in the skies of south Lebanon and forced it to leave the Lebanese airspace."
A short while ago, an anti-aircraft missile was launched over Lebanese territory towards an IDF UAV. The UAV was not hit.

— Israel Defense Forces (@IDF) October 31, 2019
There are unconfirmed reports that Israel may have attempted to fire on Hezbollah in return following the incident. 
Israeli incursions into Lebanese airspace have reportedly been a rarer occurrence since the August 25th incident which saw two Israeli reconnaissance drones downed over Beirut, outside of Hezbollah offices. That dangerous incident resulted in a significant exchange of fire between Hezbollah and Israeli troops on the southern border, with Hezbollah claiming a direct hit in a revenge attack on an Israeli vehicle. 
Currently, Lebanon is on edge after two weeks of protests which have brought daily life and public institutions, including banks and schools, to a standstill. Hezbollah and Iran have accused foreign powers of fueling unrest in order to further destabilize the region and weaken the 'Shia resistance group' - further making its role in Lebanon uncertain.