---
HHS Chief Alex Azar Lands In Taiwan For "Historic" Visit As Beijing Slams US "Betrayal"
Department of Health and Human Services Secretary Alex Azar arrived in Taiwan on Sunday, marking the Trump Administration's latest direct challenge to the "One China" policy that has served as the bedrock for the US-China bilateral relationship since the early 1970s.
Azar is the first cabinet-level official to visit Taiwan in six years, and the highest level US official to visit the island since 1979.
To be sure, Trump has been undermining the policy, which dictates that Taiwan is merely a wayward province of the PRC, which is autonomous - for the time being. But in early 2019, President Xi declared during a historic speech to the Party, and the Chinese people, that Taiwan would be brought back under Beijing's sway, either by diplomacy, or violence, if need be. And any foreign powers who get int the way of that risk invoking the wrath of the Chinese people.
Beijing has already protested Azar's visit as a betrayal of America's commitments not to have official contact with Taiwan.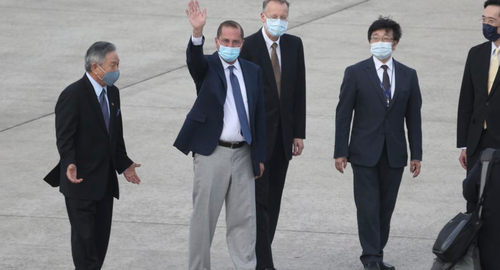 As military exercises ramp up in the region, President Xi probably watched footage of Azar disembarking in Taipei on Sunday with rising fury. Azar landed in Taipei and was greeted by William Brent Christensen, the Director of the American Institute in Taiwan, a sort of de facto diplomatic mission, and by Taiwan's Deputy Foreign Minister Tien Ching-kwang, according to a Reuters report.
The trip comes during a battle over the fate of TikTok which has ensnared both Beijing and Washington, and comes as Trump has been antagonizing China on every available front, from human rights, to corporate espionage and "national security", Chinese companies trading on US exchanges, and - of course- control of the South China Sea.
Any sign that that any foreign power - especially the US - is treating Taiwan as its own sovereign state (which it effectively is) will invoke fury from Beijing, which sees "One China" as a "red line" that underscores the country's decision to join the global economic order.
Azar is supposedly on what amounts to a fact-finding mission to study Taiwan's success in handling the COVID-19 pandemic.
On Monday, the secretary is expected to sign a "health cooperation memorandum of understanding" with Taiwan, and visit the island's Center for Disease Control. He is also scheduled to meet with Taiwanese President Tsai Ing-wen, who was carried to victory by her outspoken opposition to Beijing.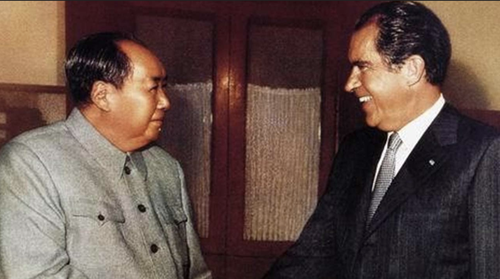 Taiwan has been globally praised for its handling of the coronavirus pandemic, and the issue even prompted a mini-crisis over including Taiwan in the WHO. With a population of 23.7 million, Taiwan has reported just 480 cases of COVID-19 and seven deaths.
Unsurprisingly, Azar and the rest of the US delegation were tested for COVID-19 upon their arrival.