---
Hikers Evacuated As Iceland Volcano Unleashes New Lava Stream 
Lava poured out of a new fissure at an Icelandic volcano earlier this week near the capital Reykjavik, according to AFP. This is the third fissure to open in the nearly three-week-old volcanic eruption. 
The Icelandic Department of Emergency Management announced an immediate evacuation of hikers in the area for fear of more volcanic activity in the coming days. The latest fissure has yet to affect air traffic at nearby Keflavik Airport. 
The new fissure vent, also known as a volcanic fissure, comes as two fissures opened up around 700 meters from the initial eruption last month. 
Reuters has captured stunning pictures of the new fissures.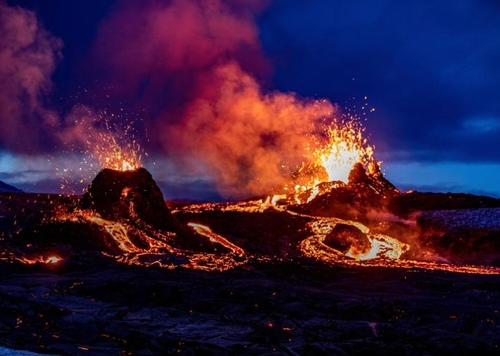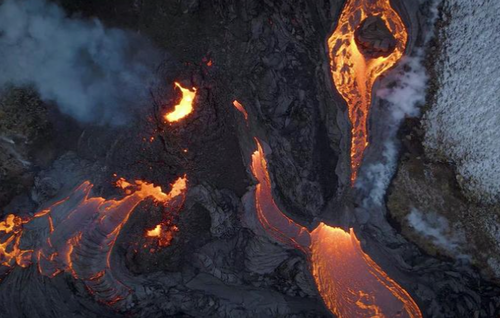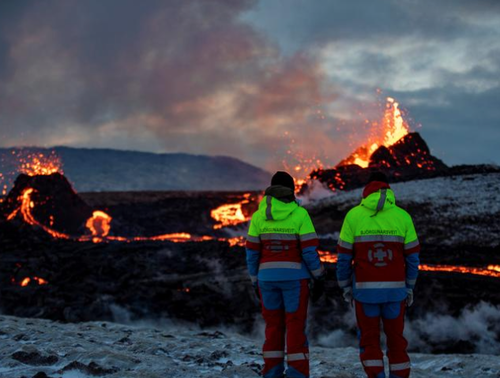 The long-dormant volcano on the Reykjanes Peninsula erupted back to life on March 20 after tens of thousands of earthquakes were recorded in the area during the month. This was the first eruption in the area in more than 800 years. 
Live footage from the area shows lava pouring out of multiple fissure vents.
Here's the current map of active volcanoes around the world.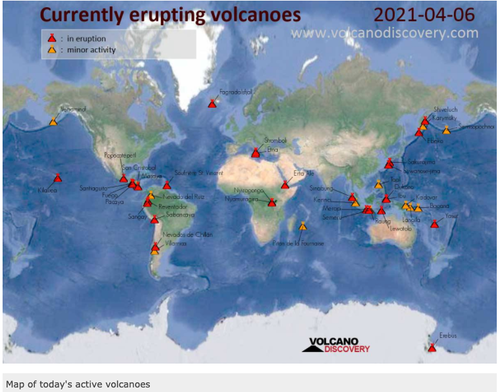 In 2010, ash from Iceland's Eyjafjallajokull volcano disrupted air traffic across western and northern Europe. It remains to be seen if a much larger eruption is brewing.