---
How Much Prize Money Do World Cup Champions Win?
Argentina has won the FIFA World Cup Qatar 2022 and is taking home the top prize of $42 million in earnings, marking a new record for the greatest sum of money FIFA has ever awarded to a team.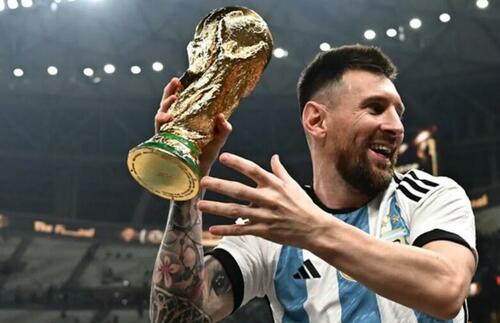 In second place comes France, who lost in a narrow head-to-head ending in penalties, and is taking home $30 million.
As Statista's Anna Fleck shows in the chart below, the tournament's prize earnings have skyrocketed over the past forty years.
You will find more infographics at Statista
Where the top winnings were just $2.2 million for the '82 champions in Spain, the sum climbed fairly steadily to $8 million in Japan/South Korea in 2002, before more than doubling to $20 million for the 2006 tournament held in Germany. Pay packets have continued to grow since that date, with 2022 offering up $4 million more than the Russia 2018 World Cup.
The championship does not only offer money to the top two teams, however.
According to data collated by Sporting News, FIFA allocated a total of $440 million in prize money for this year's World Cup. Third place was awarded $27 million, followed by $25 million for fourth place, $17 million for the quarterfinals, $13 million for the round of 16 and finally $9 million for participation in the group stages.
Loading...