---
International Feline Federation Bans Russian Cats From All Competitions
Authored by Paul Joseph Watson via Summit News,
An international cat federation has banned all Russian-owned and bred cats from competing in international competitions, in a move that's sure to stop Putin's attack on Ukraine.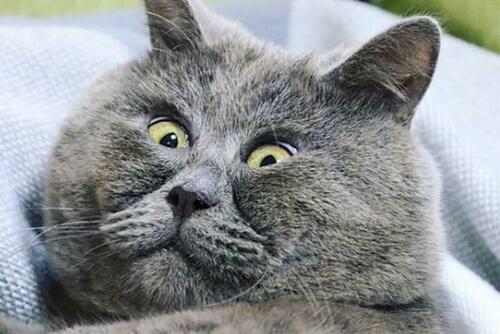 No, this isn't a Babylon Bee story.
The Fédération Internationale Féline (FIFe) issued a statement saying it "cannot just witness these atrocities and do nothing."
The federation has decided that "no cat bred in Russia may be imported and registered in any FIFe pedigree book outside of Russia. … No cat belonging to exhibitors living in Russia may be entered at any FIFe show outside Russia."
The ban will apply until at least the end of May and will punish popular breeds such as the Russian Blue, Peterbald and the Siberian cat, which can cost up to $4,000 dollars.
The Fédération Internationale Féline, one of the nine members of the World Cat Congress, has banned all Russian born cats from their cat registry. https://t.co/XxudWQ8RkU pic.twitter.com/mSHmokJTBt

— Daniel Dumbrill (@DanielDumbrill) March 3, 2022
The story attracted condemnation from Chinese users of Weibo, with one asserting, "Animals should not have nationalities."
As any rational person will surely understand, this is virtually guaranteed to send battle tanks scurrying back to Moscow
As we explain in the video below, the outpouring of utterly moronic moral exhibitionism in the aftermath of the attack on Ukraine is now manifesting itself in a very dangerous form of vitriolic Russophobia.
It's also a crusade being taken up by leading politicians.
In the United States, Rep. Eric Swalwell (D-CA) wants to expel all Russian students from universities, while in the UK Conservative MP called for all Russian citizens to be deported.
*  *  *
Brand new merch now available! Get it at https://www.pjwshop.com/
In the age of mass Silicon Valley censorship It is crucial that we stay in touch. I need you to sign up for my free newsletter here. Support my sponsor – Turbo Force – a supercharged boost of clean energy without the comedown. Get early access, exclusive content and behinds the scenes stuff by following me on Locals.
Loading...