As we've covered earlier, Iran's leadership in predictable fashion has accused the some 200,000 protesters which took to the streets over the past two weeks — triggered by a Nov. 15 sudden gas price hike of at least 50% (and in some place 300%) — of being willing dupes of external enemies, specifically the US, Israeli and Saudi Arabia.
This week as the mainstay of demonstrations were quelled amid an aggressive police crackdown, with some reports of security forces using live gunfire, both the IRGC chief and Ayatollah Khamenei took a 'victory lap' of sorts, claiming the dangerous 'foreign conspiracy' has been defeated. 
And now state media is attempting to offer its people 'proof' in the form of eight arrested individuals accused of being CIA assets. State news agency IRNA reported Wednesday that those detained "had received CIA-funded training in various countries under the cover of becoming citizen-journalists," according to Iran's Intelligence Ministry statements.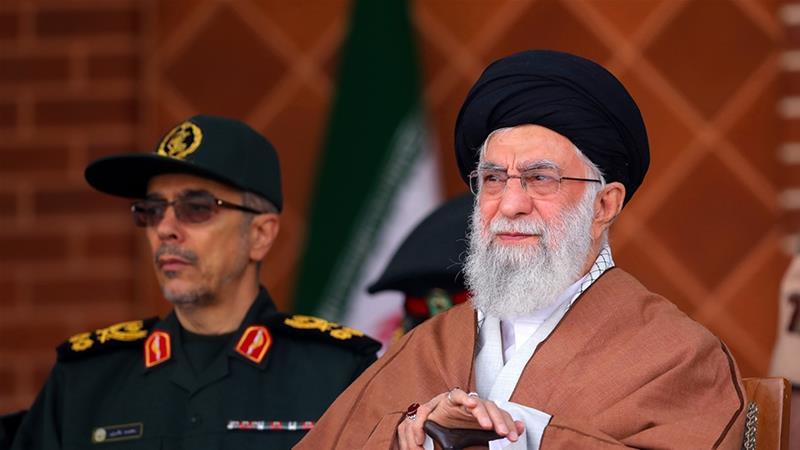 Though specific details have been predictably sparse, six of the accused were reportedly arrested on a charge of "rioting" while "carrying out CIA orders," and two others were said to been caught trying to "send information abroad." Ayatollah Khamenei had earlier in the day labeled the protests as driven by "thugs" who were playing into the hands of Iran's enemies. 
"The people foiled a deep, vast and very dangerous conspiracy on which a lot of money was spent for destruction, viciousness and the killing of people," Khamenei told a group of security officials responsible for quashing the protests. 
It appears this latest claim to have eight CIA assets in custody is connected to last week's declaration by Secretary of State Mike Pompeo, who issued an unusual call for Iranian protesters to send the United States videos and photos and other evidence "documenting the regime's crackdown" on protesters.
Washington has not confirmed the extent to which Iranian activists and protesters have actually heeded this call, but it looks like Iranian authorities are using the US Secretary of State's invitation to round up 'citizen-journalists' who have sought to upload videos to social media, despite a nationwide internet outage for over a week in effect, initiated by Tehran authorities.
I have asked the Iranian protestors to send us their videos, photos, and information documenting the regime's crackdown on protestors. The U.S. will expose and sanction the abuses. https://t.co/korr5p0woA

— Secretary Pompeo (@SecPompeo) November 21, 2019
 State authorities and media have since saturated the air waves with accusations of a 'dangerous foreign plot' afoot, as Al Jazeera summarized of the latest statements: 
Interior Minister Abdolreza Rahmani Fazli estimated as many as 200,000 people took part in the demonstrations, higher than previous claims. He said demonstrators damaged more than 50 police stations, as well as 34 ambulances, 731 banks and 70 gas stations in the country.

"We have individuals who were killed by knives, shotguns and fires," Fazli said, without offering a casualty figure, in remarks published by IRNA.
The truth is probably somewhere in between: real domestic economic grievances (following months of debilitating US-led sanctions) and legitimate charges of corruption, but which external actors desirous of regime change have sought to hijack. 
It should be noted that Washington has from the start consistently voiced support to the protests, sparked initially by the economic crisis in the sanctions-wracked country. The death toll climbed to an estimated 200 dead as protesters clashed with police over the past two week; but those prior mass anti-government demonstrations — which included the burning of banks and gas stations — were largely supplanted at the start of this week by pro-government rallies.