---
"Iranian Missile" Fired On Israeli Cargo Ship In Arabian Sea: Report
A massive potential escalation in the Arabian Sea just outside the Persian Gulf has potentially catapulted the region to a war-footing: Israeli media is widely reporting that "an Iranian missile was fired at an Israeli ship," according to a breaking report in Israel's N12 news.
It's said to be an Israeli-owned cargo ship named the "Lori". Based on initial reports it sustained damage, but it doesn't appear to have been severe enough to disable it, give the vessel has continued on its planned route.
פרסום ראשון: אירנים שיגרו טיל שפגע בספינה בבעלות ישראלית https://t.co/u6fMLsxCNY@ndvori pic.twitter.com/qZprWMsV92

— החדשות - N12 (@N12News) March 25, 2021
Here are the early details as presented in The Jerusalem Post:
As the ship sailed between Indian and Oman, it was hit by a missile that damaged it, according to N12.The incident was reported to Israeli security officials and to the company's owners. The ship will continue on its path to India, where the damage will be assessed.

Israeli security officials are examining the possible implications of the incident and estimate that it could mean Iran intends to attack more Israeli ships, according to N12.
Coming fresh off this month's Israeli-owned Helios Ray incident in the Red Sea, which was subject of a 'mystery' explosion that was subsequently blamed on Iran by Tel Aviv officials, Israel has been quick to point the finger at Iran for this latest developing incident.
"We will need to keep investigating, but we can say for sure that Iran is attempting to damage Israeli infrastructure and to hurt Israeli citizens," Defense Minister Benny Gantz told KAN news in a statement.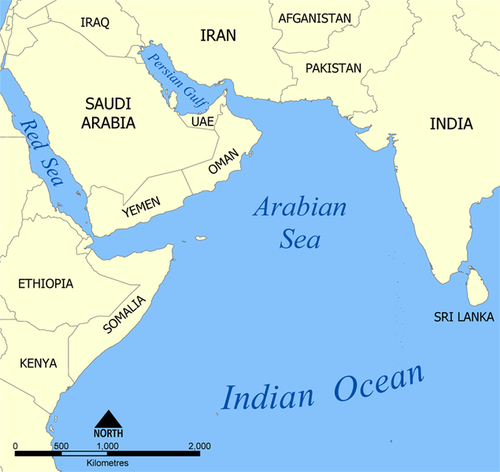 But like with prior recent incidents quickly and immediately blamed on Iran, Israel has not shown any evidence for the widespread reports it was an "Iranian missile" - as its media is now saying.
Location of the alleged #Iran missile attack on the Israeli vessel in the Arabian Sea is key. The #Houthis have been active in the Arabian Sea with sea mines. 1/2https://t.co/LKhNk3J80i

— Jason Brodsky (@JasonMBrodsky) March 25, 2021
If a missile attack on the "Lori" is indeed confirmed, there's also the likely possibility that Yemen's Houthis could be behind it, given the spate attacks targeting the area recently - as well as on Saudi soil.