---
Iran Can Now 'Legally' Sell Arms To America's Enemies With UN Embargo Lifted
Upon Sunday's historic expiration of the 13-year long UN weapons embargo on Iran, the AFP and others noted that the Islamic Republic has ruled out a weapons "buying spree" at a moment Russia and China have indicated they're quite open to selling advanced systems to Tehran.
The Foreign Ministry said of the "momentous day" on Sunday that "as of today, the Islamic Republic of Iran may procure any necessary arms and equipment from any source without any legal restrictions and solely based on its defensive needs."
However, Iran's Ministry of Defense has indicated it is ready and willing to sell weapons to "countries despised by the US" - as one state media headline reads. As Al Jazeera has emphasized, "The end of the embargo means Iran will legally be able to buy and sell conventional arms, including missiles, helicopters and tanks."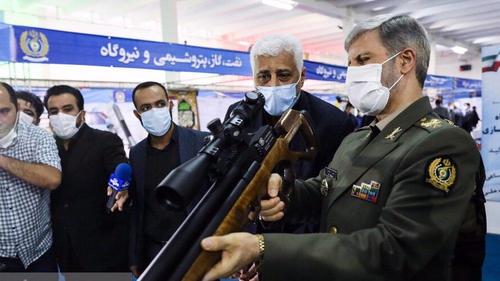 Citing the country's defense minister, the Iranian media report says:
Iran's defense minister says the country is going to support the countries that seek to defend their existence now that the UN Security Council's restrictions on Tehran's arms trade are lifted.

Brigadier General Amir Hatami said Iran will sell arms to the countries despised by the Americans if they ask for it.
He explained in a Sunday night televised interview that "Many countries have already talked to us; we have held negotiations with some countries, and the grounds are totally prepared for exchanges [of weapons], both for selling [arms to other countries] and for supplying certain needs [buying weapons]."
"Of course our sales will be much more extensive than our purchases," he said.
While finding itself isolated among international powers and unable to deal even with potential 'friendly' countries under the pressure of US sanctions reimposed since 2018, Iran has been unable to make major deals, though has closely supported its ally Syria throughout the proxy war in that country.
Iran has also been long accused of supplying ballistic missiles to Yemen's Houthi rebels as well, resulting in occasional major attacks on Saudi Arabian military and oil facility sites.
Iran has developed a large domestic arms industry in the face of international sanctions and embargoes that have barred it from importing many weapons. https://t.co/oCj3mei6P1

— Algemeiner (@Algemeiner) October 18, 2020
But it's clear there's been some significant advances in the Islamic Republic's domestic production capabilities. Gen. Hatami touted this, saying "Even our enemies admit that Iran today is a significant missile power in the world… It is also a renowned world power in the aerial field." He highlighted Iranian-build drones and missile defense systems.
"Our Khordad-3 defense system managed to target an expensive American stealth drone which had intruded the Iranian airspace," the defense minister underscored.
One likely country "despised by the US" - in the top commander's words - that Iran is likely to sell to is Venezuela.
Over the past two years Washington has actively plotted to topple Nicolas Maduro with the help of local military dissidents, but to no avail. From there, Iran stepped up its support to Caracas, especially by shipping tankers full of gasoline of late.