---
ISIS Calls On Followers To Attack Westerners & Oil Pipelines Inside Saudi Arabia
Though the so-called Islamic State Caliphate was at its height in 2014 and 2015, the terror group has been driven underground since it lost 95% of its territory in Iraq and Syria by December 2017. And in October 2019 the US military said it killed ISIS leader Abu Bakr al-Baghdadi on the outskirts of Idlib province in Syria. 
Effectively defeated, it's believed that ISIS has since organized itself into a network of terror cells in Iraq and Syria. This has been used as a prime justification for the Pentagon keeping some 500 to possibly 2,000 American troops in Syria, alongside Trump's 'secure the oil' campaign in Deir Ezzor. 
But now Reuters reports ISIS has issued a rare new message urging supporters to attack westerners and oil pipelines inside Saudi Arabia.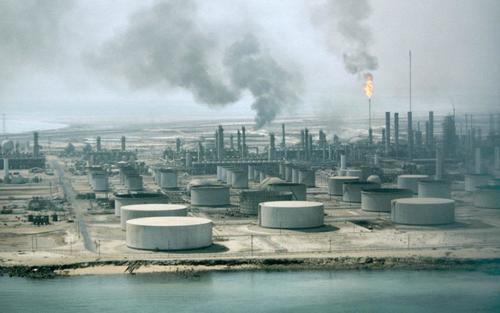 Reuters cites ISIS spokesman Abu Hamza al-Muhajir who issued a recorded message calling for the stepped up attacks inside the kingdom:
"Targets are plenty... Start by hitting and destroying oil pipelines,‮‮ ‬‬factories and facilities which are the source (of income) of the tyrant government," he said.
The message followed by alleging Riyadh is a supporter of Gulf states' unprecedented step of opening diplomatic relations with Israel. 
"He said the kingdom had supported normalization with Israel by opening its airspace for Israeli flights to neighboring Gulf states," Reuters continues.
Both the United Arab Emirates and Bahrain were among the first to sign historic agreements with the Jewish state, despite no Arab Gulf country ever recognizing Israel in history.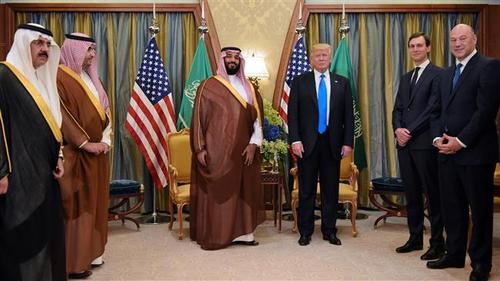 The US State Department has lately expressed hope that Saudi Arabia could eventually do so as well. Currently Sudan is the next Arab League member said to be on the cusp of realizing a deal to normalize relations. 
With this latest ISIS message declaring Saudi Arabia a target, it all appears a repeat of prior al-Qaeda campaigns in the late 1990's.
Recall that Bin Laden when from being on the American/Saudi side of the Afghan war against the Soviets in the 1980s, but later called for attacks against Saudi Arabia and the US - by his own words outraged that the kingdom had allowed American troops to stage operations against Saddam during the first Gulf war on "sacred" Saudi soil, home to Mecca and Medina.