---
Italy Expels Russian Diplomats Over "Extremely Serious" NATO Spy Case
What's being described as an "extremely serious incident" and fast escalating spy case has resulted in the Italian government expelling two Russian diplomats from the country on Wednesday. Russian Ambassador Sergei Razov had been immediately summoned and informed of the drastic punitive action.
The case reportedly involves an Italian navy captain who was caught passing secret documents belonging to the NATO member state to a Russian military official on Tuesday night. The Italian navy officer is alleged to have received money in return.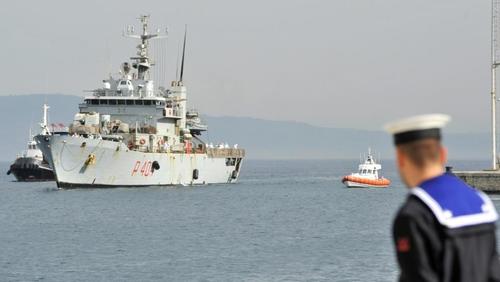 It's since escalated into a major diplomatic spat between Italy and Russian, with the Kremlin now vowing retaliation for the expelling of the two diplomats. Western allies are now weighing in on the dispute, fueling the controversy further, with British Foreign Secretary Dominic Raab saying the UK "stands in solidarity with Italy and its actions today, exposing and taking action against Russia's malign and destabilising activity that is designed to undermine our NATO ally."
Here are the few details known related to the spy charges as laid out in Reuters:
The Italian, a captain of a frigate, and the Russian, who was accredited at the embassy, were accused of "serious crimes tied to spying and state security" after their meeting on Tuesday night, Italian Carabinieri police said.

The suspects were not officially identified. A police source said the captain was called Walter Biot, adding that he added accepted 5,000 euros ($5,865) in return for the information.
Italian news sources identified that "NATO documents were among the files that the Italian had handed over" - which has led to inquiries over security vulnerability by other NATO members of the alliance. And further the AFP described "confidential documents" passed during a "clandestine meeting" - after which Russia's ambassador on Wednesday morning was issued notification of "the immediate expulsion of the two Russian officials involved in this very serious affair".
It appears the "clandestine meeting" was being monitored by Italian police and intelligence, given there's widespread reports that the Italian captain was "caught red-handed". The Russian officials involved avoided arrest due to diplomatic immunity.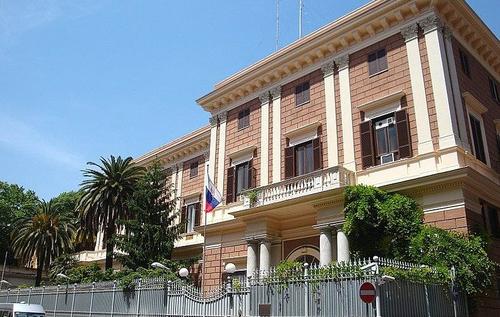 Foreign Minister Luigi Di Maio stated of the developing case Wednesday that "The accusation of espionage against Italian and Russian officers shows that we must continue to work closely with Europe and our allies to constantly improve our means of protecting the safety and well-being of our citizens."
No further information has been publicly released as to the identities of the Russians expelled, but it's being reported via the Russian embassy in Rome that the pair worked in the Russian military attaché's office, according to Reuters.
The Italian captain Biot meanwhile has been arrested and is undergoing questioning and an investigation.