---
Japan's Government Adopts Nuclear Energy Policy In Major Turnaround Amid Energy Crisis
Authored by Aldgra Fredly via The Epoch Times,
Japan's government on Feb. 10 adopted a policy seeking to maximize the use of nuclear power in a bid to stabilize the country's energy supply amid soaring energy costs fueled by the prolonged war in Ukraine.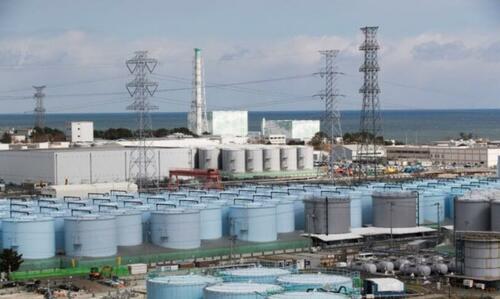 The new policy marks a major turnaround from Japan's previous policy of reducing its reliance on nuclear energy and shutting down most of its nuclear reactors in the aftermath of the 2011 Fukushima disaster.
Under the new policy, the government will set up a final disposal site for the proper disposal of radioactive waste generated during nuclear energy production. It also calls for the development of advanced reactors.
In addition, it will allow extending the lifespans of nuclear reactors beyond the current maximum of 60 years and replacing aging nuclear reactors with new ones to ensure a stable power supply.
The government also aims to issue green transformation bonds to raise 20 trillion yen ($15.789 billion) to procure funds for decarbonization projects, Kyodo News reported.
The plan includes a target of raising about 150 trillion won ($118.35 billion) in public and private investments over the next 10 years for such projects.
Japan had only allowed 10 of the 33 operable nuclear reactors to restart after the Fukushima nuclear disaster. But rising energy prices, along with Russia's invasion of Ukraine, and power outages during the summer and winter pushed the government to revive some nuclear plants.
The stark policy turnaround comes after Prime Minister Fumio Kishida said in August last year that Japan would look at developing next-generation reactors and ordered the industry ministry to set up a policy plan to widen the use of nuclear energy.
"In order to overcome our imminent crisis of a power supply crunch, we must take our utmost steps to mobilize all possible policies in the coming years and prepare for any emergency," Kishida said.
On June 27, 2022, the government issued a warning about the tight power supply as Japan endured an extreme heat wave. It also issued an energy warning in March 2022 due to cold weather and power plant outages caused by an earthquake near Fukushima Prefecture.
South Korea's Nuclear Energy Plan
Governments across Europe and Asia are also extending the life of their aging nuclear fleets, restarting reactors, and dusting off plans to resume projects shelved after the Fukushima disaster.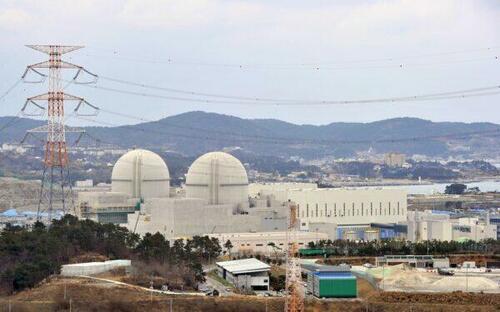 South Korea's nuclear power reactor under construction at the time—Shin-Kori 3 and 4 called APR-1400—in Gori near the southern port of Busan, on Feb. 5, 2013. (Jun Yeon-Je/AFP via Getty Images)
South Korean President Yoon Suk-yeol has reversed the previous administration's plan to phase out nuclear energy and pledged to boost investment in the industry and revive its status as a key exporter of safe reactors.
"If the people who were pushing the nuclear phaseout had actually seen the industrial ecosystem for themselves, I doubt they could have made that decision," he was quoted as saying by local outlet Hankyoreh.
The government said on July 5, 2022, that it will restart construction on two nuclear reactors at the Shin-Hanul nuclear plant, which had been stalled since 2017 under the previous administration, and continue to operate nuclear energy facilities that are already running.
Restarting construction reactors and exporting nuclear power are part of the South Korean Energy Ministry's plan to achieve the nation's policy goals of ensuring energy security and attaining "carbon-neutral goals" amid global energy supply chain pressures.
Yoon's administration also plans to increase the contribution of nuclear power in the country's energy mix to 30 percent or more by 2030.
Nuclear power currently makes up roughly 27 percent of the country's energy mix. According to the World Nuclear Association, South Korea currently has 25 nuclear reactors in operation. It also constructed four nuclear reactors in Barakah, the United Arab Emirates.
Loading...