---
Jimmy Dore Blasts Biden's Lineup Of Neocon & War Hawk Endorsements At DNC Convention
Comedian and political commentator Jimmy Dore on his show this week went off on the who's who of neocon war hawks that lined up to endorse Joe Biden at the Democratic National Committee convention this week.
"Joe Biden's foreign policy - his entire career - is consistently imperialist," Dore began, after presenting a clip of John Kerry attacking Trump's foreign policy. Kerry, it should be noted, has long been on record as defending his 'yes' vote on the Iraq war.
"Joe Biden voted for the Iraq War. Not only did he vote for it, he was one of the most vocal and active advocates for the Iraq War... Under Joe Biden we did Libya, Yemen, and Syria... he took Bush's two wars and turned them into seven wars."
And then there's "Colin Powell... bona fide war criminal who intentially lied us into a war... he wasn't duped, he knew exactly what he was doing."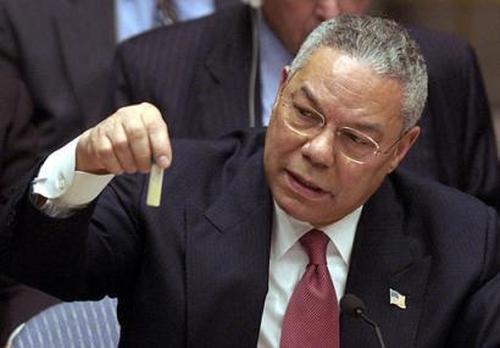 Dore presents further clips from foreign policy thinkers featured at the DNC who claim Trump is not standing up to Russia and China.
"So that's the Democratic Party encouraging Donald Trump to be more bellicose and saber-rattling," Dore concludes, underscoring the DNC foreign policy platform of US "leadership" in the world is but a resurrection of neocon assumptions.
Meanwhile...
A group of 70 Republican national security officials — spanning the administrations of Ronald Reagan through Donald Trump — have released a scathing letter criticizing President Trump's leadership and endorsing Joe Biden.https://t.co/jbXy2LIE0x

— NPR (@NPR) August 20, 2020
* * *
As Bonnie Kristian writing for The Week observes, the sad reality is that the anti-war wing of both parties is dead:
Powell's comments were followed by a video touting Biden's friendship with the late Sen. John McCain (R-Ariz.), another heavyweight GOP hawk. Meanwhile, there's a pro-Biden super PAC of George W. Bush administration alumni, and Biden has racked up support from a who's who of neoconservatives (Bill Kristol, Max Boot, David Frum, Jennifer Rubin), as commentators left and right have observed.
She concludes that, "These alignments highlight an increasingly undeniable fact of American politics in 2020: The anti-war wing of both major parties is dead. Your presidential choice is between war and war."