---
Kim Jong Un Oversees 'Simulated Nuclear Attack' On South Korea
After days of repeat smaller missile tests aimed at sending a message to Washington amid joint US-South Korea military drills, which are the largest in years, North Korea on Monday said it launched a ballistic missile over the weekend as part of a simulated nuclear attack on the south.
State media indicated that Kim Jong Un oversaw the drill which sought to push back "aggression" from enemies. Notably it came the same day that US B-1B strategic bombers joined the aerial exercises with the south's military.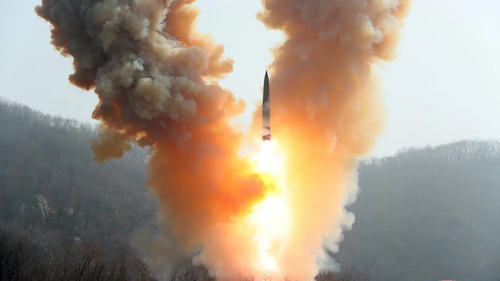 Pyongyang said of Sunday launch that it was "carried out under the tense situation in which a large-scale war drill is being frantically scaled up by the U.S.-South Korean allied forces to invade the DPRK and U.S. nuclear strategic assets are massively brought to South Korea."
This appears a reference to the US strategic bombers joining the drills. While there were reports that the north's provocative Sunday launch involved a projectile tipped with a mock nuclear warhead, Pyongyang still claimed it had "no adverse effect on the security of the neighboring countries."
It reportedly exploded about 800 meters above targeted waters. According to further details of the launch:
The suspected ballistic missile launched by North Korea on Sunday reached a maximum altitude of approximately 50km (31 miles) and flew a distance of approximately 800km (497 miles), according to Japan's defense ministry. It was fired from the Dongchang-ri area of North Pyongan province in North Korea and landed in the sea between the Korean Peninsula and Japan, according to the South Korean military.
South Korea's Joint Chiefs of Staff (JCS) has meanwhile emphasized is remaining vigilant and prepared for more launches coming out of the north, "while maintaining a full readiness posture through close cooperation with the US."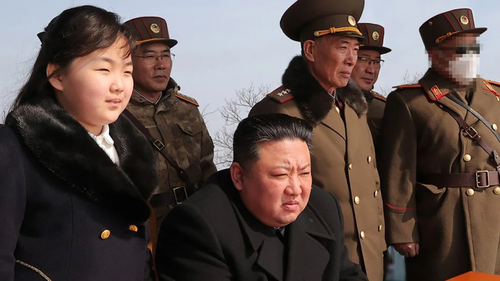 Other regional powers are closely monitoring too, especially Japan. Its defense ministry said in a statement that these launches "threaten the peace and security of Japan, the region and the international community."
The ongoing 11-day Freedom Shield exercises between the United States and South Korea are being widely described as the largest war games among the allies in a half-decade. North Korea earlier warned it is ready to initiate the "toughest counteraction against the most vicious plots of the US and its followers."
Loading...