---
Kuwait's Ruler Emir Sheikh Sabah Dies At 91
Emir Sabah al-Ahmad al-Jaber al-Sabah, the 91-year-old ruler of Kuwait, died Tuesday in a US hospital, according to media reports.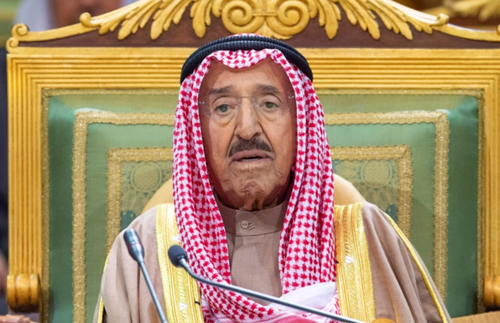 Born in 1929, the Sheikh is widely regarded as the architect of modern Kuwaiti foreign policy, and his death comes amid a major transition in the Middle East, as the UAE takes steps to normalize relations with Israel.
He served as foreign minister for nearly 40 years between 1963 and 2003, when he became prime minister of Kuwait, before becoming Emir in 2006 following the death of Sheikh Jaber al-Sabah. The longtime ruler's death is not unexpected: the country announced he had suffered an unspecfied medical "set back" in August 2019. In July, he sought treatment in a US hospital after undergoing surgery.
Many Kuwaitis were informed of his death when local television cut to Quaranic verses on Tuesday, a move that typically signifies the death of a senior member of Kuwait's ruling family.
In the past, 83-year-old Crown Prince Nawaf al-Ahmad al-Sabah, an elder statesman and the deceased emir's half-brother, has been  appointed acting ruler when the Sheikh was indisposed, as per the country's constitutional law. Sheikh Nawaf has held high office for decades, including top positions. As ruler, his brother pushed a policy of diplomacy to solve regional problems, while also leading the 2017 boycott of Qatar by members of the GCC.